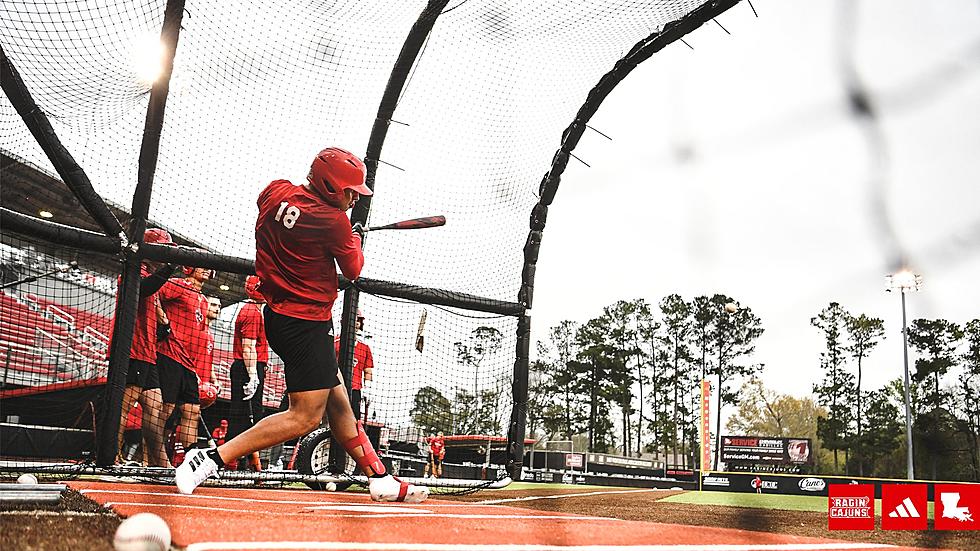 Cajuns Baseball Off to Hot Start in First Four Games
via @RaginCajunsBSB on Twitter
After a strong showing opening weekend, UL baseball had their home opener yesterday against BYU. The Cajuns won after overcoming a 3-1 deficit with a clutch 8th inning rally.
UL faces BYU thrice more over the next couple days, with all games being played here in Lafayette.
The Cajuns are not content to rest on their Sun Belt Conference laurels after winning the Championship last year, and taking down P5 schools like BYU is a good way to prove that.
This Cajuns team clearly expects to make a postseason run, but there's a lot of baseball to be played before that can happen.
One thing the Cajuns absolutely have to keep a hold on is pitching. In their only loss of the season so far, Cajuns pitching staff walked 7 and hit 5 batters. Those kind of numbers can't happen on a regular basis if the Cajuns intend to own the Sun Belt.
Thankfully, Louisiana's batters don't take much to heat up. In 4 games, the Cajuns have already scored 28 runs, averaging 7 runs per matchup.
You can win a lot of baseball games scoring 7 runs every 9 innings.
You can catch Cajun baseball in action this whole weekend at the Tigue or on 96.5 KPEL.
Pro Athletes From the Acadiana Area
Louisiana has produced some of the best pro athletes in the world, especially in Acadiana.
10 Highest Paid Athletes in the World in 2022
Between the 10 of them, they will bring in a total of more than $992 million in 2022.
The 5 States That Produce Best College Football Players
When it comes to college football, five states produce more elite talent than the rest.