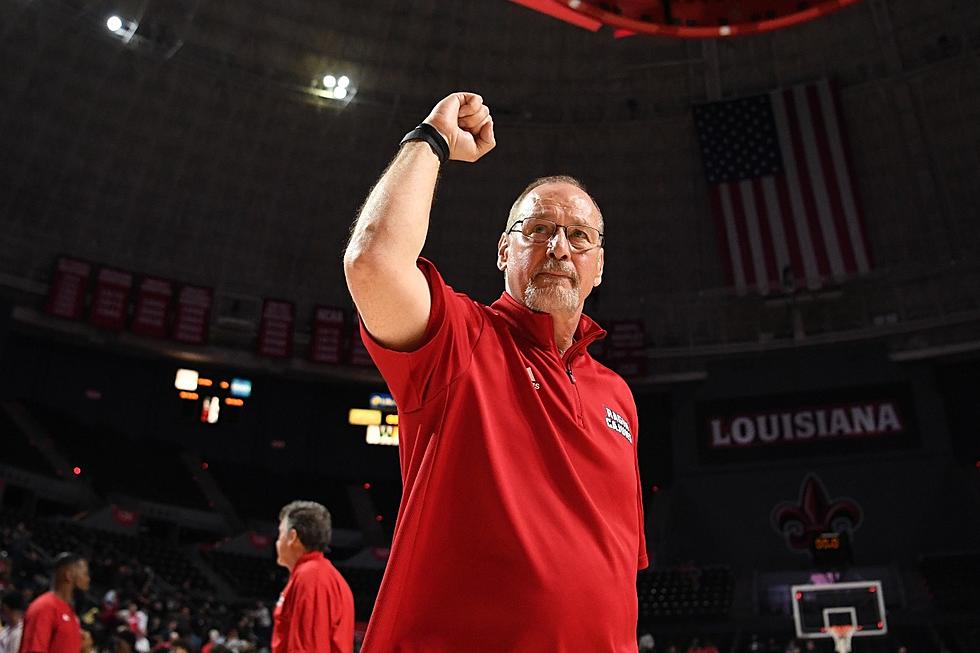 Sun Belt Champs Louisiana Ragin' Cajuns Release Out of Conference Schedule
via ragincajuns.com
The defending Sun Belt Conference Champion Louisiana men's basketball team will open their season at home on November 6. Four of the team's non-conference contests, and an exhibition game, will take place at home in the Cajundome.
The season officially tips off against Youngstown State of the Horizon League on November 6, who won 24 games, won the league's regular season championship, and earned a spot in the National Invitational Tournament. The Cajuns unofficially start the season with an exhibition on October 30 against UT Tyler. Later that week, the Cajuns head north to face Toledo in the first half of the MAC-SBC Challenge on November 11.
The team welcomes Louisiana Christian on November 15 to the Cajundome and on November 27, Loyola (La.) takes on the Cajuns in Lafayette. They close the home portion of the non-conference schedule against another 20-win team from last season, Eastern Kentucky. The Colonels, who reached the finals of the College Basketball Invitational last season, visit the Cajundome on December 13.
The non-conference schedule will see the Cajuns hit the road four times. They head to Birmingham, Alabama to face Samford, who the Cajuns defeated last season 75-58, on November 30. On December 9 the team faces in-state foe Louisiana Tech before a short trip west to McNeese State on December 17. The team closes the non-conference schedule with a trip to Houston, Texas to face Rice on December 22.
The game against McNeese State will bring back memories of the last time Ragin' Cajuns Head Coach Bob Marlin and Cowboys Head Coach Will Wade faced each other in the 1st Round of the 2018 NIT.
October 30 UT-Tyler
Nov 6 Youngstown State
Nov 11 At Toledo
Nov 15 Louisiana Christian
Nov 20-22 Gulf Coast Show Case - Wright State
Nov 27 Loyola (LA)
Nov 30 At Samford
Dec 9 at Louisiana Tech
Dec 13 Eastern Kentucky
Dec 17 at McNeese State
Dec 22 at Rice
Best Soft-Serve Ice Cream in Acadiana
We asked and you delivered. Here are some of the best places where you can buy soft-serve ice cream in the Acadiana area.