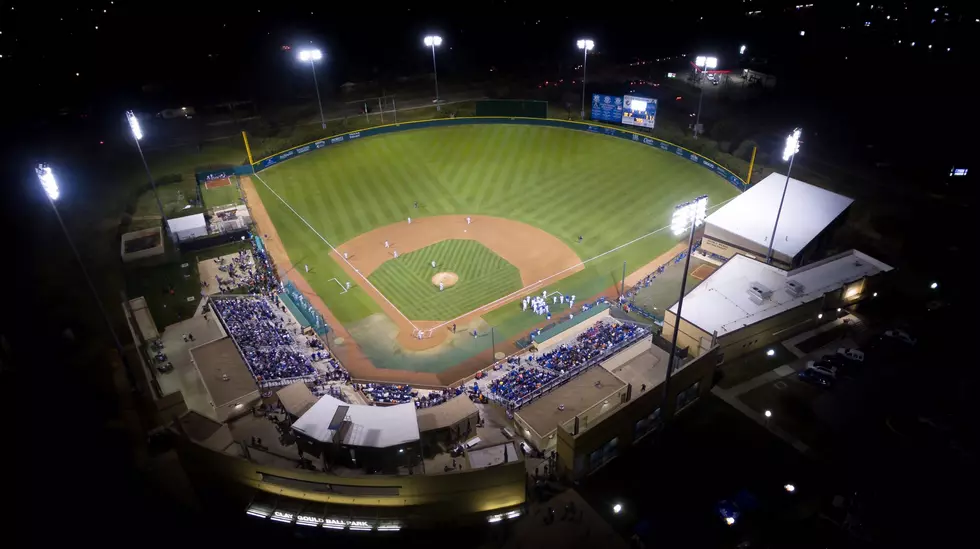 Rating the Sun Belt Ball Parks – #9 – From the Bird's Nest
courtesy UTA athletics
#9  CLAY GOULD BALLPARK—UT ARLINGTON
THE GOOD—They've made an improvement with the hitting facility down the first base side.  I'm all about the Mexican fare in the concession stand and they sell Ziegen Bock beer, which is pretty impressive.  There's plenty of room for the fans to sit and more than adequate parking.  The dimensions at the ball park are fair.  The press facility is up higher than many and there are separate radio booths.
THE BAD—It's old.  It looks old.  And, it doesn't look like the administration cares that it's old.  They need another point of purchase for concessions, expanded rest rooms and just an overall facelift.  The press facility is okay, size wise, but needs a big upgrade.  There's not much there to entice people to go.  It's just kind of blah.  Unless you like Mexican food and Ziegen Bock.
ANALYSIS—Welcome to the ball park that care forgot.  This could be a really good ball park.  It has, as one would say, potential.  But it will never realize its potential until some improvements are made.  A few million sunk into this place could do it wonders.  Until then, it's just….old.