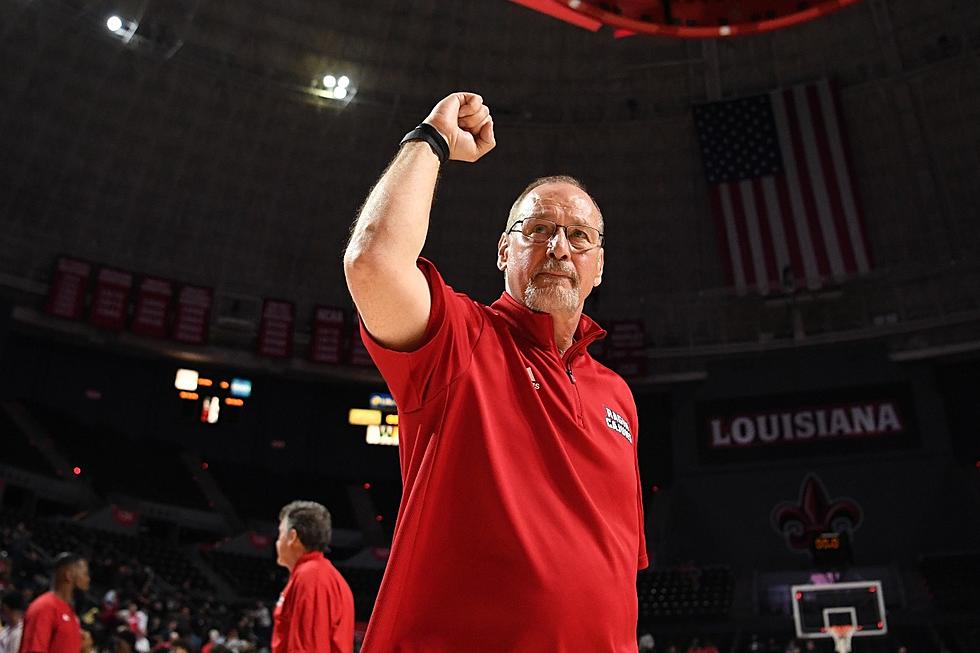 Louisiana Ragin' Cajuns Overcome Cold Shooting, Win 72-62
via ragincajuns.com
The Louisiana Ragin' Cajuns, the defending Sun Belt Champions, will have their work cut  out for them trying to repeat. They have to replace their top three scorers, Jordan Brown (19.3), Greg Williams Jr (12.7) and Terence Lewis II (10.9).
Their lack of go to scorer was evident early in their first game of the season against Youngstown State as the Cajuns started the game shooting 3-22 from the floor and found themselves down 20-8 with 8:53 to go in the 1st Half.
Then the Ragin' Cajuns offense woke up.
They went on a 11-0 run to pull within one 20-19 and made seven consecutive shots.  After the cold shooting start, Louisiana finished the 1st Half 9-14 from the floor and a took a 35-31 lead into the locker room.
Louisiana didn't shoot it much better in the 2nd Half, but did hit their free throws, making 21-24 for the game in their season opening 72-62 victory over the Youngstown State Penguins.
Ragin' Cajuns point guard Themus Fulks, at one point in the transfer portal, led the Cajuns with 20 points, seven assists and three rebounds.  Fulks was also 8-9 from the FT line.  Forward Kobe Julian had 16 and Joe Charles chipped in with 13 points.
Louisiana begins the season 1-0 and travels to Toledo for the MAC-SBC Challenge on Saturday evening. Tip-off 6P, pre-game at 5:30 and can be heard on KPEL 96.5 FM.
The Cajuns return to the Cajundome next Wednesday, November 15 when they host Louisiana Christian at 7P
2023 Louisiana Ragin' Cajuns Football Season In Review
Recapping the 2023 Louisiana Ragin' Cajuns Football season
Gallery Credit: David Schultz