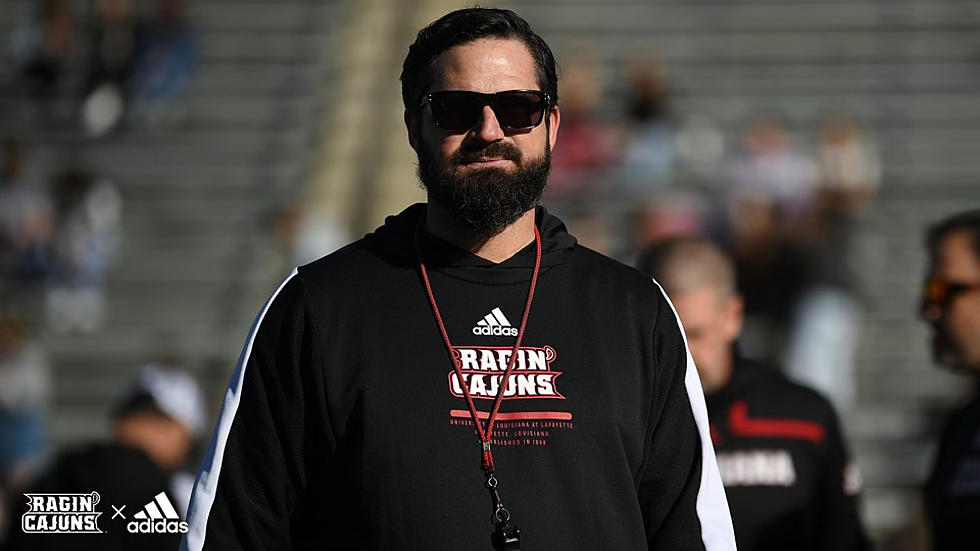 Louisiana Ragin' Cajuns Lose to Southern Miss for the 11th Straight Time
Photo courtesy of Louisiana Ragin' Cajun Athletics
The Louisiana Ragin' Cajuns were looking to snap a 10-game losing streak, dating back to 1994 to now Sun Belt Conference foe Southern Miss Thursday night in Cajun Field.
They'll have to wait until 2024 to snap that streak.
The Cajuns have now lost 11 straight to the Golden Eagles as Frank Gore Jr ran it in from 3 yards out for a 34-31 overtime victory for Southern Miss.
Midway thru the 4th quarter the Cajuns were looking for a miracle and it appeared they were going to get one.
Down 21-14 in the 4th quarter, the Cajuns 3rd string quarterback Chandler Fields hits Harvey Broussard for 51-yard touchdown pass to tie the game at 21-21.
On the Golden Eagles ensuing drive, the Cajuns forced and recovered a fumble, settling themselves up at the Southern Miss 7 yard line.
On the next play, Fields hit Treyv'on Culbert in the corner of the end zone for a touchdown, giving Louisiana a 28-21 lead with 5:55 to play.
Southern Miss tied the game up with 1:26 to go when Ethan Crawford hit Jakarius Caston in the back of the end zone with a 9-yard touchdown pass and eventually sending the game to overtime.
Southern Miss won the toss and played defense first.  After getting one 1st Down, the Cajuns were called for holding and had to settle for a Kenny Almendares field goal and a 31-28 lead.
The Cajuns defense stuffed Gore on the Golden Eagles first two plays of their possession, but on 3rd down, Cajuns defensive back Keyon Martin was called for pass interference giving Southern Miss a 1st Down at the 7.
Two plays later, Gore ran it in from the 3 to give Southern Miss the 34-31 victory.
In the 1st Half the Cajuns were down 14-7 after a Southern Miss touchdown, but Zylan Perry tied the game up very quickly, taking the kickoff 95 yards for the tying score.
Twice in the game, the Cajuns were on the Southern Miss door step needing just one yard, but on four tries, couldn't come up with the yard or touchdown.
Louisiana falls to 5-5 and 2-4 in the Sun Belt West Division.  The Cajuns will play Troy next week in Alabama with 2:30P CT kickoff that can be watched on the NFL Network and heard on 103.3 The Goat.
2023 Louisiana Ragin' Cajuns Football Season In Review
Recapping the 2023 Louisiana Ragin' Cajuns Football season
Gallery Credit: David Schultz