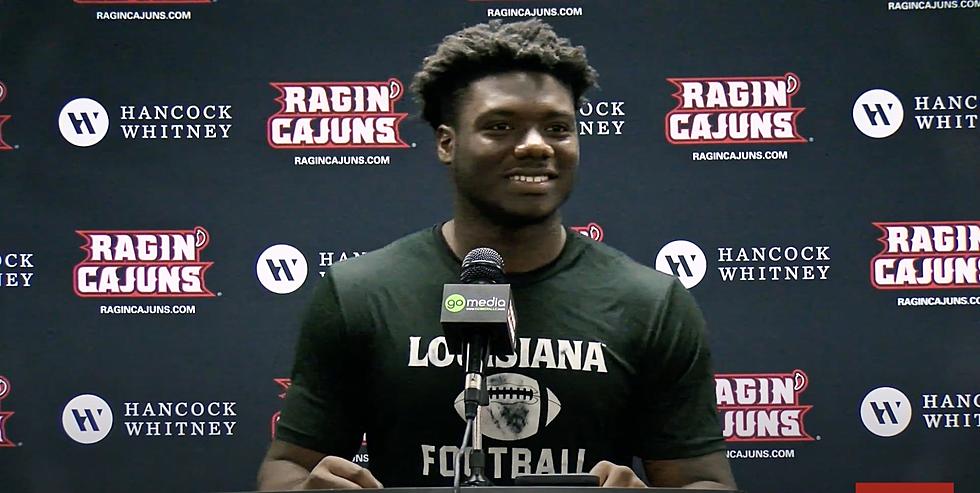 Louisiana Ragin' Cajuns Looking For Explosive Plays From Special Teams
Courtesy of Louisiana Ragin' Cajuns
With all of the talk of quarterback, running backs, wide receivers and tight ends, the Louisiana Ragin' Cajuns believe the special teams can be explosive and add a spark to the offense.  Head Coach Mike Desormeaux discusses who to look for on kickoff and punt returns for the Cajuns.
MIKE DESORMEAUX - KICKOFF RETURNS
We have some capable guys back there. Zylan Perry is one that I think has a chance to be really pretty dynamic back there. Rob Williams and Jake Bernard has worked back there quite a bit as well.  I think Zylan's got a chance to be really special for us. But kickoff returns are only as good as you block them. So we got guys that are more than capable of it.
A one-on-one block in the open field on kickoff returns is one of the hardest things to do in sports. You got to sprint back, you got to turn around, you got to find your guy. You got to block him and get him out of the way. Whenever you got 30 yards in between you so someone can run in there and hit it. 
So we work really hard. We have a progression to it. You continue to try to get as many reps as possible so the next couple of weeks you know before we get ready for these reps will be critical to make sure you have the right guys in there. 
You got some that do a really good job. Some of them have really hard jobs to do. You got to figure out who can do the hard things better than the other guys.  You really just want to give your return a little bit of daylight and give him an opportunity to kind of get loose. 
MIKE DESORMEAUX - PUNT RETURNS
That's something that last year, was pretty elite with Eric Garror back there. Jake Bernard has taken a lot of the reps right now on punt return. Jake is really, really sure-handed right decision maker, which Eric is what he ended up being.
Jake's got a lot more ability, maybe than what people give him credit for. He's really elusive. He's shifty. He's got some play strength. I'm excited for him because I think that's something that he can really shine at.  
Pete (Leblanc) goes back there, Pete catches them a little bit, too. Rob Williams has taken quite a few reps on punt return as well. You know, right now today, Jake is the one I'd expect to go out there unless some things change in the next couple of weeks. 
But again, punt return you've got to hold them up a little bit to get them loose.  To get them a crease and I thought punt return was really really good in the scrimmage. I thought we had guys that really competed up front. 
Coach Paschall does a really good job with schemes and understanding who are the guys that we've got to double, who are the guys that cover kicks that really do a good job on the other team.
And the idea to me it's always to let's create an explosive on a return. You get 15 yards on a return well that's an explosive play. That helps that changes field position a little bit so Jake is a guy that if we can get them a little crease he can get loose and he can do some damage out there for us. 
And it's a guy that you know, you can put back there you can trust and make good decisions.  That's key, and God, you can't give possessions back. So having a guy back there that's gonna do it the right way is something that you, obviously hang your hat on.
Pro Athletes From the Acadiana Area
Louisiana has produced some of the best pro athletes in the world, especially in Acadiana.
Most Expensive AirBnb Stays in Lafayette
If you're looking for a staycation for yourself, or recommending a 5-star stay in Lafayette for friends and family, check out these short-term rentals.