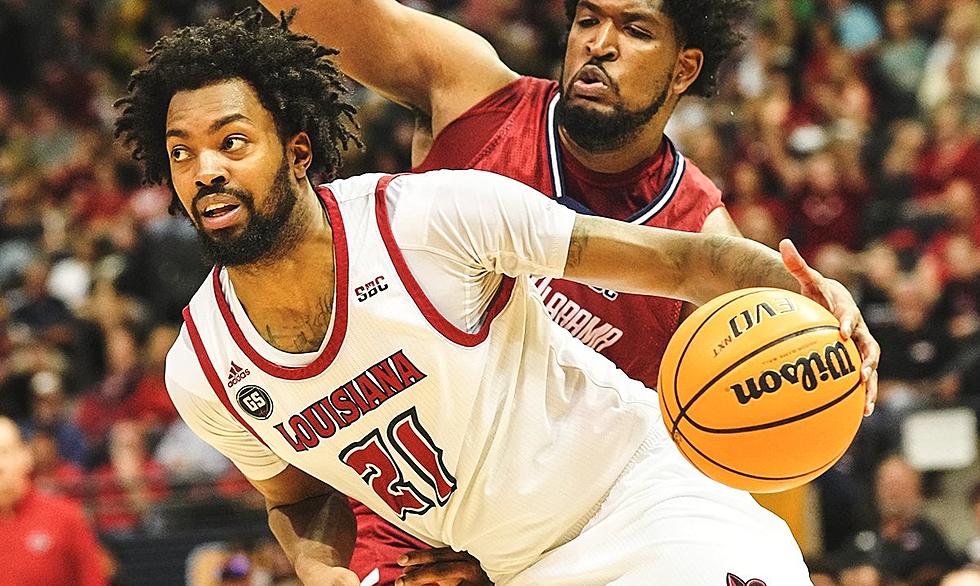 Louisiana Ragin' Cajuns Forward Jordan Brown Hits Transfer Portal
via @RaginCajunsMBB on Twitter
Almost 10 days after withdrawing from the NBA Draft, now former, Louisiana Ragin' Cajuns forward Jordan Brown has officially entered the Transfer Portal.
Brown averaged 19.3 points per game, 8.6 rebounds, 1.8 assists and 1.2 blocks for the the Ragin' Cajuns last season en route to being 1st Team All-Sun Belt, Sun Belt Tournament Most Valuable Player and 2023 Lou Henson National Player of the Year (Mid-major award)
The Ragin' Cajuns finished the regular season 23-7 before reeling off three straight to be crowned Sun Belt Tournament Champions.  They started the tournament easily beating Georgia Southern 67-49, then slipping by pesky Texas State 64-58.  In the Sun Belt Championship Game, Brown scored 16 points and grabbed 13 rebounds as the Ragin' Cajuns held off South Alabama 71-66.
With the automatic bid in to the NCAA Tournament, Louisiana was sent to Florida to play the Tennessee Volunteers, Trailing 48-30 with 12 minutes remaining in the game, the Cajuns got as close as 56-53, before falling 58-55.  Brown led all scorers with 16 points.
Brown has one more year of eligibility remaining and can still return to the Ragin' Cajuns, but for now, he is entertaining the possibility of his fourth school in six years.  Brown's career started at Nevada, transferred to Arizona before eventually landing at Louisiana.  As a college graduate, Brown can play immediately if he decides to transfer again.
Fun and Free for Kids and Parents in Lafayette
It seems like the cost of everything is going up. If you're a parent you want to take your kids out to enjoy our area, but it would also be nice to know where you can go and find attractions that don't cost anything.
Stunning Home with Grotto for Sale in Lafayette
These are pictures of a gorgeous home featuring a grotto right in the heart of Lafayette.