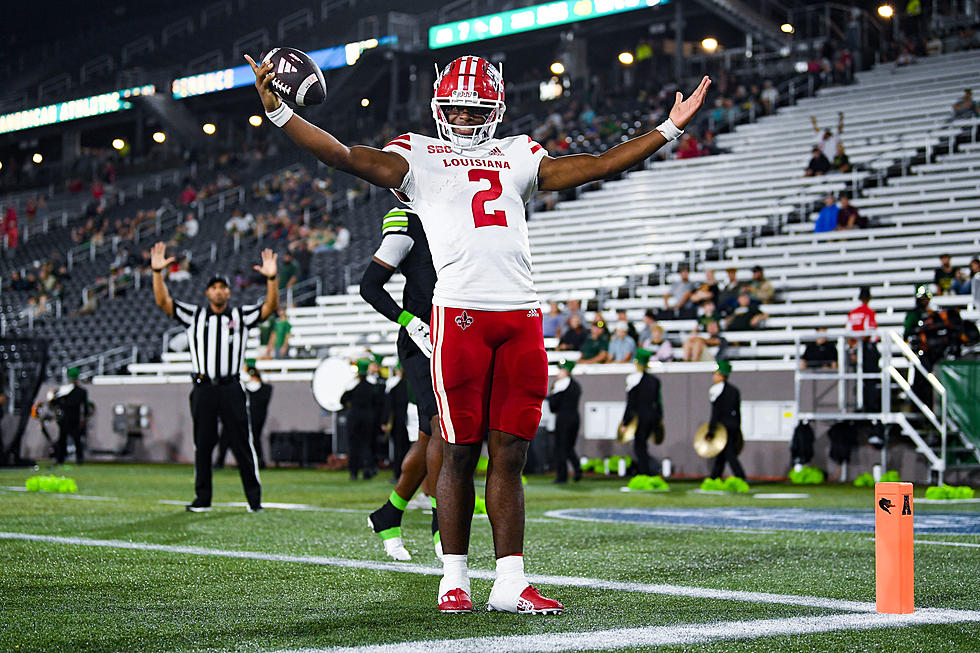 Louisiana Ragin' Cajuns Could Roll Against Buffalo
Benjamin R. Massey/Ragin Cajun Athletics
The Louisiana Ragin' Cajuns need to keep the ball rolling against the Buffalo Bulls on Saturday.
They enter the game a 10-point favorite with new starting QB Zeon Chriss getting all the 1st Team reps filling in for the injured Ben Wooldridge.
And for all of the constructive criticism of the Cajuns' offense, they are averaging almost 37 points a game, scoring 38, 31 and 41 points so far this season.  That ranks tied for third in the Sun Belt with Georgia State.
And the defense has been spectacular in 2 of the 3 games this season. Allowing 187 yards to Northwestern State and thru 3.5 quarters at UAB, holding the Blazers to 3 points.
Now in come the 0-3 and probably desperate Bulls, and while they hung with Wisconsin for a half, they have lost to Fordham and Liberty the last two weeks, with the Flames putting up a 55 spot and gaining 569 yards.
Buffalo does come in with a size advantage over Louisiana on both lines and at wide receiver. But with the return of DL Mason Narcisse, Louisiana sacked UAB's QB Jacob Zeno seven times.  And pressure will be key again to slow down the Bulls' offense.
With guard Jax Harrington out, there will be a little shuffling on the right side of the Cajuns offensive line, but with Dre'lyn Washington back, and Chriss' running ability, Louisiana may be able to have the bulk of their offense on the ground against a team that is allowing almost 230 yards rushing per game.
No reason for the Cajuns to get cocky or start looking ahead to Big Ten opponent Minnesota, so I'm predicting a relatively easy Louisiana win to start the season 3-1.
Louisiana 45, Buffalo 17
2023 Louisiana Ragin' Cajuns Football Season In Review
Recapping the 2023 Louisiana Ragin' Cajuns Football season