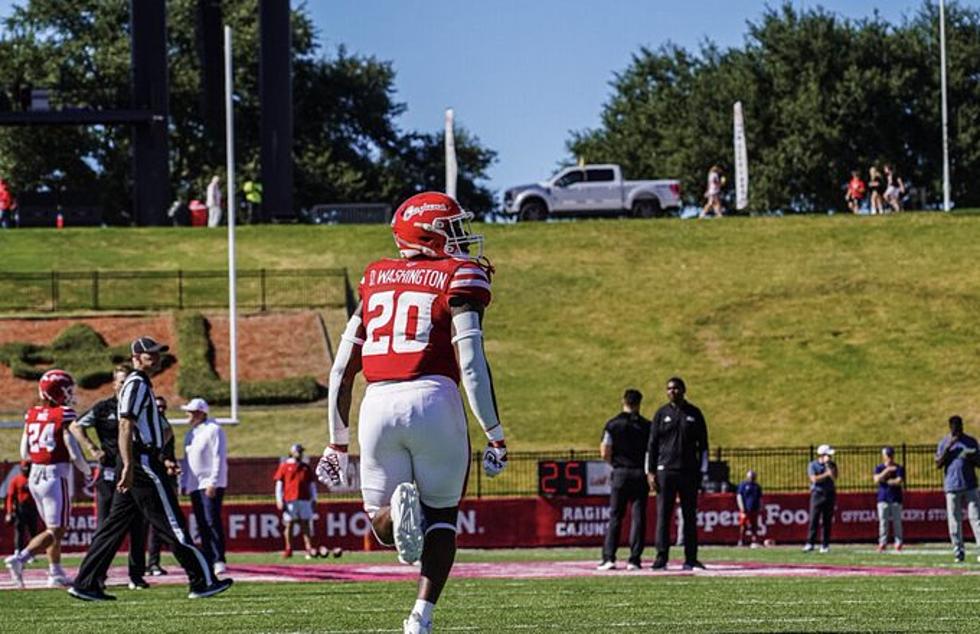 GoFundMe Set Up for Louisiana Ragin' Cajuns' RB Dre'Lyn Washington's Sister
Photo Credit: Twitter
LAFAYETTE, La. (103.3 The GOAT) - The Ragin' Cajuns football team has set a cULture for the team and they are a family. And being in South Louisiana we consider this team a part of our family as well and family takes care of each other. Ragin' Cajuns RB Dre'Lyn Washington's family needs help as they set up a GoFundMe for his sister due to her having cancer.
Dre'Lyn's sister's name is KaKa and she was diagnosed with Leukemia AML Stage IV. So the Washington family can use all the prayers you can send and if you can donate to the family and help, I know they would appreciate it in their time of need.
Prayers go out to KaKa to beat this and live a long life!
Top 9 Loudest College Football Stadiums In The South
Gallery Credit: Dave Schultz