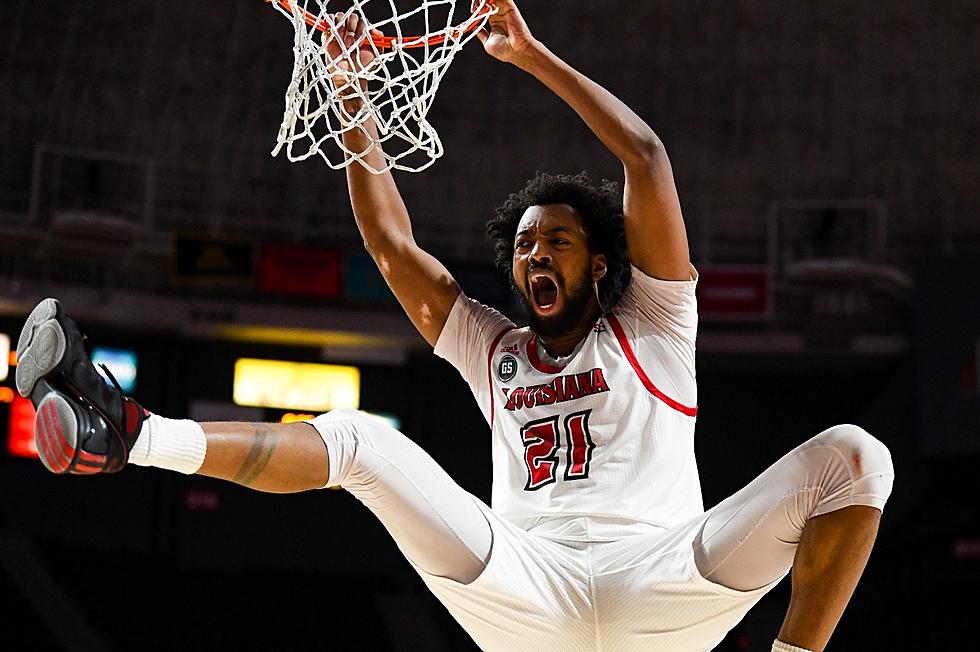 Former Ragin' Cajuns Forward Jordan Brown Commits to Memphis
via ragincajuns.com
Last season Jordan Brown led the Louisiana Ragin' Cajuns to the Sun Belt Tournament Championship, was the tourney MVP and the Lou Henson Award Winner for best mid-major player.  He then decided to declare for the NBA Draft, but withdrew at the last moment.
Instead of coming back to the Ragin' Cajuns, Brown entered the transfer portal.  Although it took a bit, Brown committed to the Memphis Tigers Tuesday night.
Memphis will be Brown's 4th school beginning with Nevada, Arizona, then Louisiana.
In 2023, Brown averaged 19.3 points and 8.6 rebounds per game for the Ragin' Cajuns.
8 Great Deals on Homes for Sale in Lafayette, Louisiana
Looking for a new home, but worried about price? Here are some great deals currently available in the Lafayette area.
Most Expensive Home For Sale in Lafayette, Louisiana
The real estate listing for this home, which is located at 155 Shannon Rd. in Lafayette, features a lot of beautiful architecture and plenty of features that make it an extremely desirable place to live.
This home is a 4-bed, 6-bath (two half-baths) home with a mix of brick, carpet, marble, and wood flooring. It's got a 3-car garage, completely covered, and other space in the driveway for guests to park.
With nearly 10,000 total square footage of space, this home could be yours for $3,795,000.