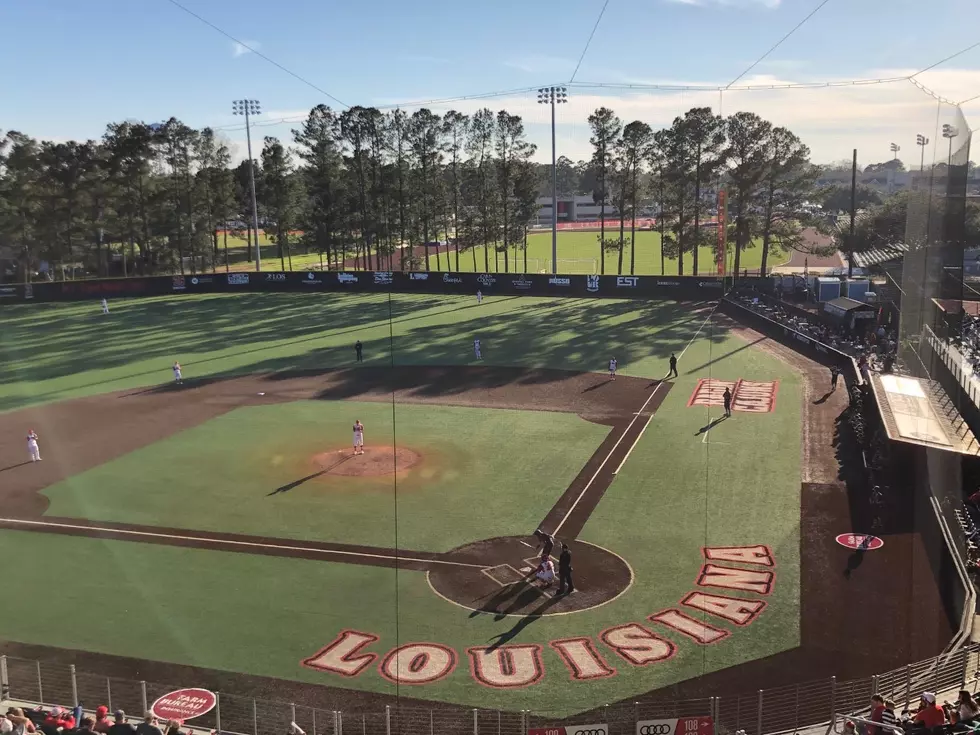 Cajuns Dominate Texas State in Bizarre Odyssey of a Game
Staff Photo
This Saturday's matchup at the Tigue was one of the more unique games I've ever produced.
To start off, the first inning went almost identically to the first inning of Friday's game, down to the directions and outcomes of the Cajuns entire half-inning.
But that's a good thing, because it means the Cajuns went into the second inning with a lead.
Then, in the third inning, the Cajuns decided getting hits the traditional way wasn't challenging enough, so they decided to load the bases the hard way, laying down three straight bunt singles, including one in which the Texas State pitcher comically slipped while trying to field the try.
Carson Fluno put together an excellent outing to start the game, giving 5 innings of 2 hit baseball before being relieved by David Christie.
And in yet another half-inning reminiscent of Friday night's game, the Cajuns exploded at the bottom of the sixth for 3 runs, including a monstrous home run by Julian Brock that came off the bat at 112mph to travel 446ft.
Oh and the other two runs to score made it home because of a dropped fly by the third baseman...
And the strangeness continued. Christie continued a good outing to start the 7th with a pair of strikeouts. In the bottom of the inning, Heath Hood led off with a home run, and the Cajuns scored two more...
Before a lightning delay forced a 42 minute break.
Following the weather delay, Christie stumbled a bit, giving up 3 runs to give the Bobcats a little life, and in the 9th a 2-out, 2-run homer gave fans a little concern, but Christie finally managed to get the third out.
The game finished after nearly 4 hours with a Cajun victory, meaning the series is theirs.
They'll go for the sweep tomorrow at 1:00 with pregame on KPEL 96.5 at 12:30.
The Worst Tattoos on Professional Athletes
Some tattoos are more regrettable than others.
Most Valuable Franchises in American Sports
Five of the ten most valuable franchises in American sports come from the NFL.
Remembering the 2000 Saints, One of the Best Seasons in Franchise History
Despite winning the first playoff game in the history of the franchise, which was in its 34th season that year, the 2000 Saints team does not get its proper due.