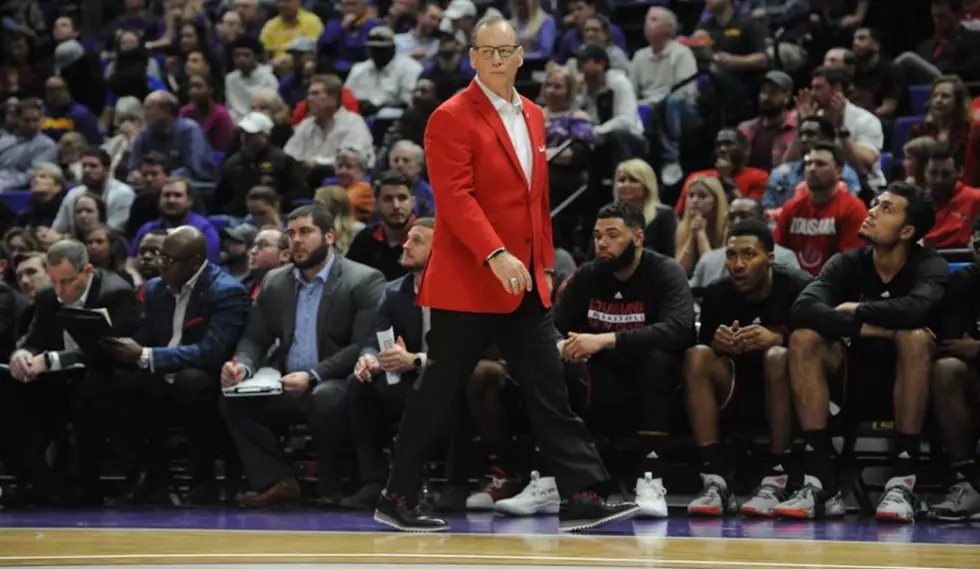 Cajun Hoops Adds Saint Louis Transfer Jalen johnson
Louisiana Ragin' Cajuns men's basketball coach Bob Marlin announced today the addition of former Saint Louis forward Jalen Johnson to the squad for the 2019-2020 season;
Johnson is a product of University High in Baton Rouge.  He signed with the Billikins of the Atlantic 10 Conference out of high school.  He will sit out a year and have two years of eligibility remaining.
"He's a guy that we recruited out of high school, so we're glad to have him join our team," Marlin said. "He's a versatile player who started 42 games at Saint Louis in two years and averaged close to double figures. He shot right at 40 percent from the 3-point line and is an excellent free throw shooter. He knows how to play and can do a lot of things and he's excited about the opportunity to redshirt (in 2018-19) and work on his body and skill set."
Johnson started 18 games as a freshman at Saint Louis where he averaged 7.5 points and 4.5 rebounds. As a sophomore, Johnson averaged 9.1 points per game and 3.8 rebounds while converting on 39.4 percent (52-for-132) of his 3-point attempts and 67 of 86 attempts (.779) from the free throw line.
He led the U-High Cubs to three straight Class 3A state titles in high school.