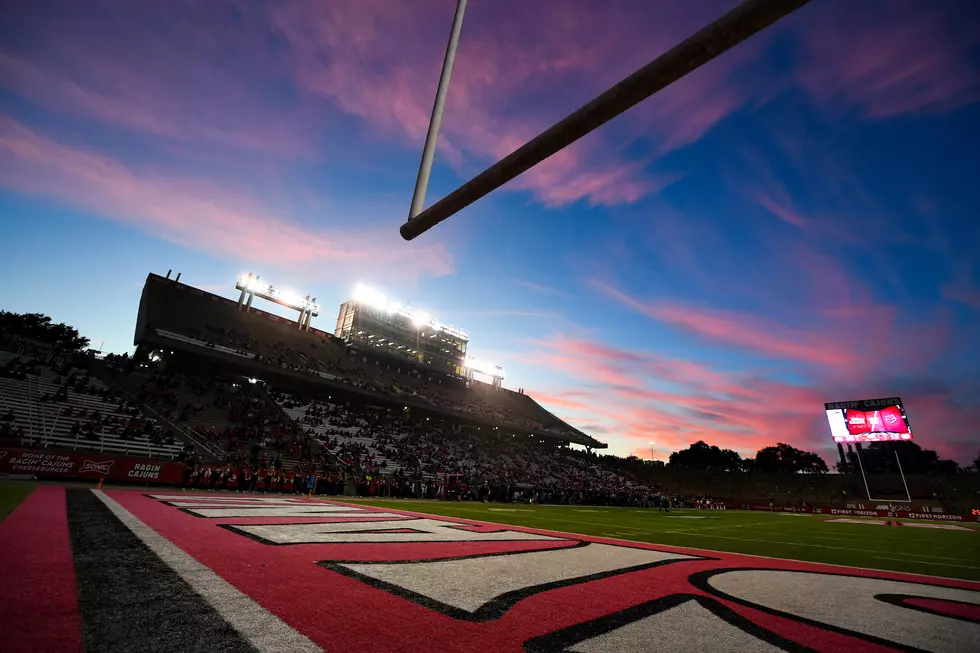 Cajun Field Overhaul Project Gets Anticipated Start Window and Project Timeline
via @ragincajunsfb on Twitter
In 2021, Cajun Field's most extensive remodel in its over 50-year existence was announced.
Sponsored by a generous gift from Our Lady of Lourdes, which secured the medical center the naming rights to the new stadium, the remodel is set to completely remodel the west tower of the stadium, currently called Faulkinberry Tower.
The new tower will feature a number of new amenities including loge boxes and a club level, as well as a new and updated press box. The original press release even stated that the club lounge at the stadium would "serve as a dining facility for Louisiana's more than 400 student athletes".
Additionally, the project is planned to include new videoboards, lights, and sound systems to improve fan experience.
Finally, as 2023 arrives, an update on the project has been shared by UL Athletics.
According to a press release, the construction phase of the project is expected to begin no sooner than the end of the 2023 football season.
This means Mike Desormeaux's second year as the Ragin' Cajuns' head coach is likely to be the last year of the old unsponsored version of the venue.
The project timeline is anticipated to be between 18 and 24 months. This means the earliest class to be able to experience the new version of the stadium would be the class of 2026.
Per the press release, more details will be shared as the project progresses and we'll be sure to update things here.
8 Saints, 3 Ragin' Cajuns Nominated for 2023 Pro Football Hall of Fame
The first list of nominees for the 2023 Pro Football Hall of Fame contains 8 former Saints, and 3 Louisiana Ragin' Cajun alums.
Pro Athletes From the Acadiana Area
Louisiana has produced some of the best pro athletes in the world, especially in Acadiana.
10 Highest Paid College Football Coaches in 2022
The 10 highest paid college football coaches will collectively make over $88 million in 2022.