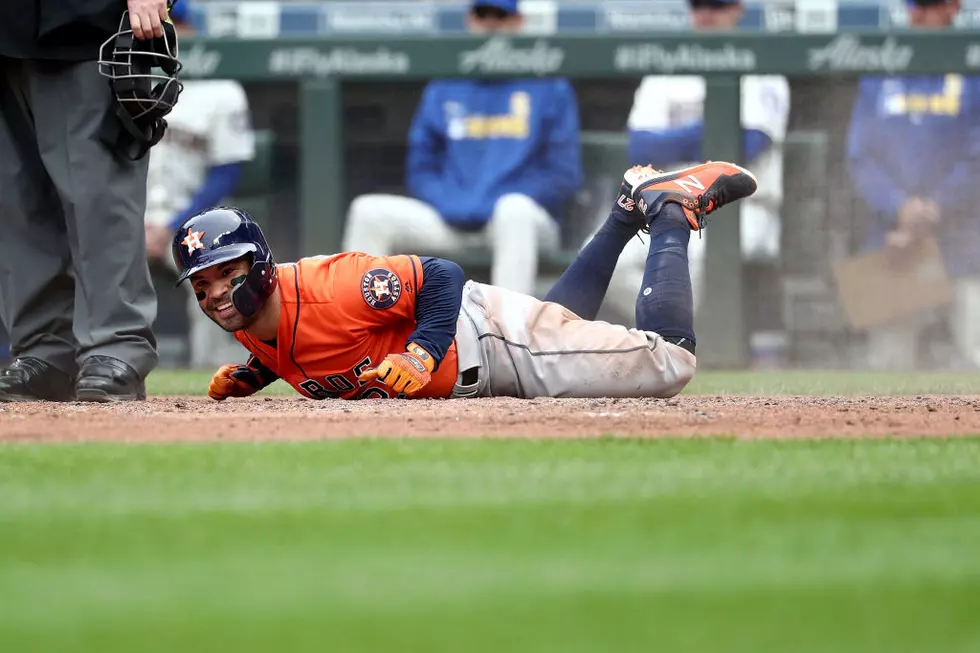 Weekly MLB Power Rankings: Astros Top Of The Pop
(Photo by Abbie Parr/Getty Images)
Throughout the season we'll be keeping an eye on not only the Houston Astros but the Top 5 in MLB on a weekly basis, you can check out the entire list here.
The Houston Astros have had an extremely hot start to the season and have ripped off nine straight victories. Over the nine-game winning streak, they've beaten the Oakland Athletics, the injury-riddled New York Yankees and most recently the Seattle Mariners.
Houston has gotten off to an 11-5 start and this week they've risen in the weekly power rankings from 7th to 1st overall.
Here is this week's Top 5:
Houston Astros (11-5)-Up six from 7
Tampa Bay Rays (12-4)-Up three from 5
Milwaukee Brewers (10-6)-Steady at 3
New York Mets (9-6)-Steady at 4
Seattle Mariners (13-5)-Up five from 10
There was much movement around Major League Baseball from week one to week two and the Astros made one of the largest jumps this week to the top. This week they begin a short two-game series at the A's (10-9) on Tuesday and then finish up with a weekend set in Texas to face the Rangers (7-7).
A couple of teams that made big leaps this week were Cinncinatti Reds (5-9) who are ranked 20th but are up seven spots from where they were last week at 27th as they used a recent four-game winning streak to do it. On the other hand, a team that made a big leap the wrong way were the Philadelphia Phillies (9-5). They got out to a hot start winning five of their first six games but have recently lost three of their last five and found themselves sliding from the two spot all the way down to nine.
For all my sports posts and to hear my inner sports thoughts, make sure to keep up with me on Twitter, Instagram, and Facebook