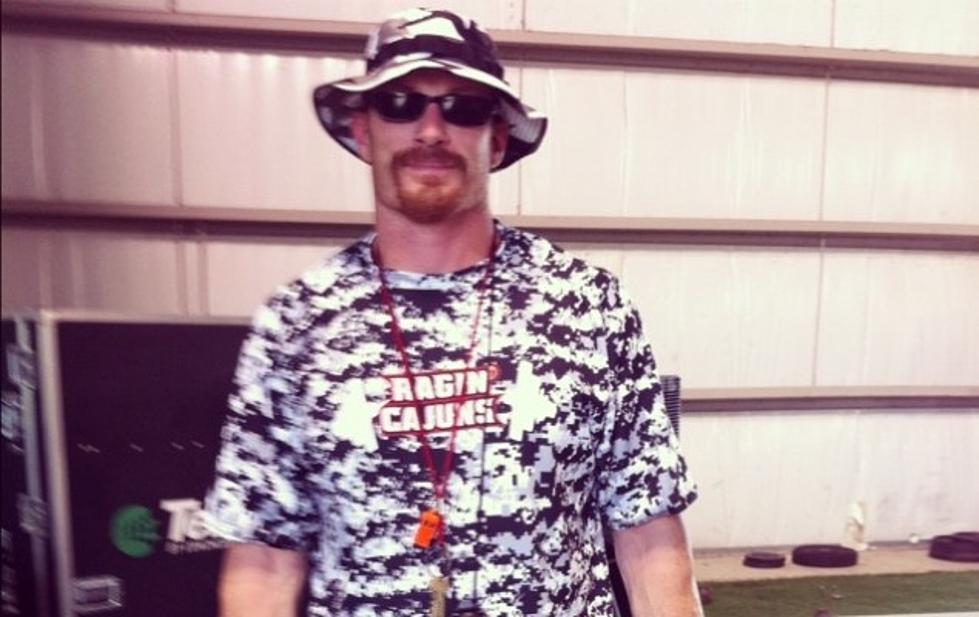 UL's Rusty Whitt Named Most Intimidating Strength And Conditioning Coach In Football
townsquare media
Louisiana Ragin'Cajun strength and conditioning coach Rusty Whitt has been named the most intimidating strength and conditioning coach in America by lostletterman.com. While 4 other worthy adversaries made the list of top 5, none could hold a candle to what Whitt has. (See the full list here)
Former U.S. Army Senior Special Forces Communication Sergeant? Check. Two tours of duty in Iraq? Check. Dark sunglasses? Check. Headbutting without a helmet? Check. Strong as hell? Check. Blood streaming down his face during football games? Check. Honestly, the only surprise would've been if Whitt wasn't number one on the list.
Throughout the year, Whitt uses special-forces exercises he learned in the military on his team. During training camp, the motto was "Sharpen Your Blade."
"It's a mentality we have, to create an environment that's theatrical to fight complacency," Whitt told Tootie Landry of KPEL965.com.
If there's one thing Whitt isn't, it's complacent. Check out the ESPN Gameday feature below, and learn how Rusty's Grandmother inspired him to fight for his Country.