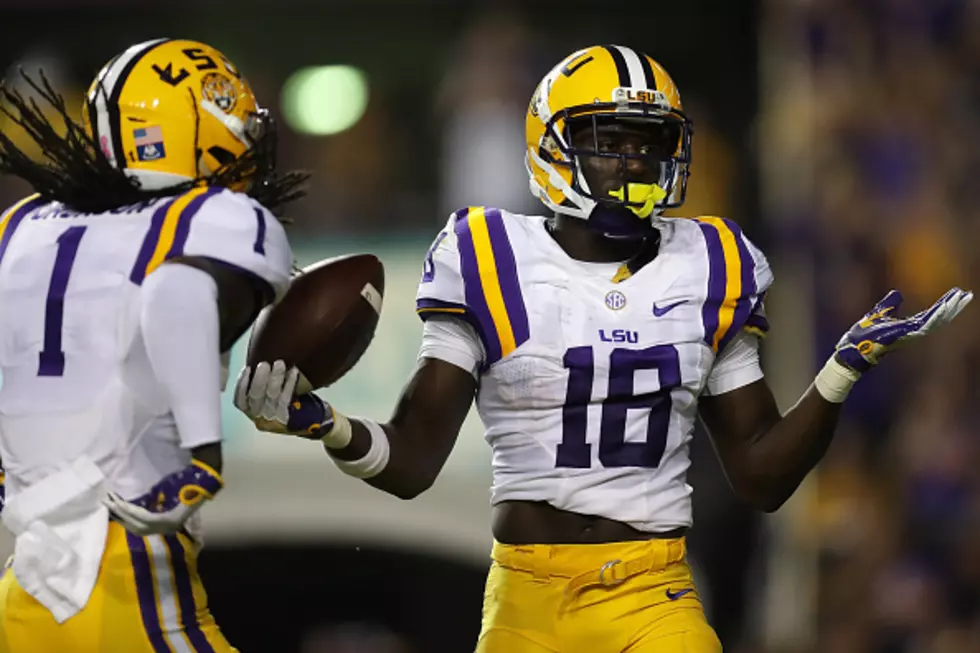 LSU's White Must Sit Out Senior Bowl Due To Injury
(Photo by Chris Graythen/Getty Images)
Tons of NFL Draft scouts go to Mobile for the Senior Bowl every year, and the last thing they want to see is an injury.
LSU's Tre'Davious White, one of the top cornerbacks in this year's NFL Draft class, will have to sit out the rest of the activities in Mobile after injuring his ankle. Luckily for White, it's only a sprained ankle and not something much more serious.
The NFL Network's mock draft
projected White going to New Orleans
In his senior year, White earned honors as a First Team All-American, an All-SEC selection and he was even a finalist for the Thorpe Award. To add onto his impressive accolades, he also received his degree.
At 6'0" and around 200 lbs, White has the size to be a lockdown cornerback in the NFL. He also has a nose for the endzone.
White scored twice in 2016, once on an interception return and again on one of the most incredible punt returns of the season. His ability to make plays on special teams solidifies his status as a first round talent, and whoever drafts him would be smart to let him return a few kicks.
Watching this punt return never gets old...
Only a few players in college football history could make that play, so it's no surprise NFL scouts are drooling over White.
LSU fans should give a sigh of relief that his ankle injury isn't more severe. He has a chance to be the next great Tiger defensive back in the pro's, now all he has to focus on is recovering quickly and crushing the combine and his pro day.