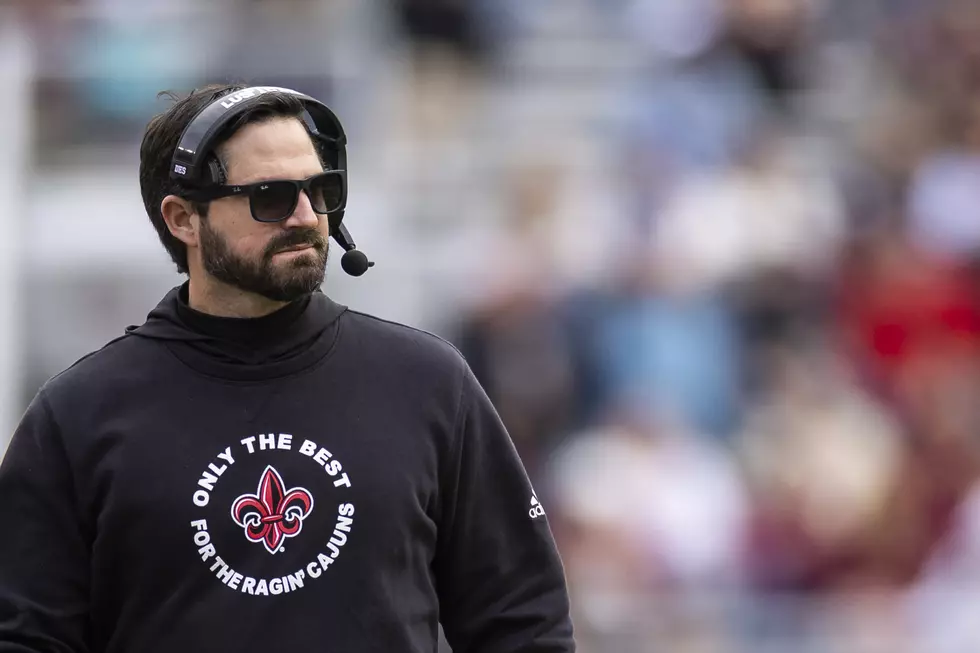 Louisiana Ragin Cajuns Football Holding Open Practice August 18
Photo by James Gilbert/Getty Images
CORRECTION - The Ragin' Cajuns have issued a correction.  The practice will be open to season ticket holders only.
The Louisiana Ragin' Cajuns football team opened camp just over a week ago to prepare for the 2023 Season.  Cajuns fans won't have to wait until the season opener, Saturday, September 2 against Northwestern State to watch their beloved team.
Louisiana announced they'll have an Open Practice on Friday, August 18th that the public can attend.  Fan can enter through gates C and D which open at 5:30P with practice going from 6:30-8:30P. Concession stands will be offering water, fountain beverages, hot dogs, nachos, and popcorn.
The Ragin' Cajuns are coming off a 6-7 season, including a loss in the Independence Bowl, to the Houston Cougars 23-16 in December.
Expected to lead the Cajuns this year is 5th year quarterback Ben Wooldridge, who is coming back from knee surgery last November.  Louisiana Head Coach Mike Desormeaux said the Cajuns received unexpected, but sensational news when they were told Wooldridge was completely cleared for practice in the middle of the July.
WATCH RAGIN' CAJUNS PREVIEW VIDEOS
OFFENSIVE LINE
DEFENSIVE LINE
Most Expensive Home For Sale in Lafayette, Louisiana
The real estate listing for this home, which is located at 155 Shannon Rd. in Lafayette, features a lot of beautiful architecture and plenty of features that make it an extremely desirable place to live.
This home is a 4-bed, 6-bath (two half-baths) home with a mix of brick, carpet, marble, and wood flooring. It's got a 3-car garage, completely covered, and other space in the driveway for guests to park.
With nearly 10,000 total square footage of space, this home could be yours for $3,795,000.
Fun and Free for Kids and Parents in Lafayette
It seems like the cost of everything is going up. If you're a parent you want to take your kids out to enjoy our area, but it would also be nice to know where you can go and find attractions that don't cost anything.
$4.9M Home for Sale on Vermilion River in Lafayette
This $4.9 million Antebellum-style home sits on a dead-end road and features an amazing entertainment barn on the Vermilion River.