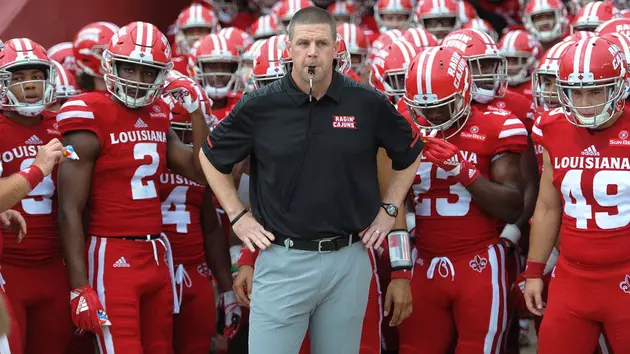 Louisiana Football Live With Head Coach Billy Napier [AUDIO]
Photo Courtesy: ragincajuns.com
On Monday, head coach Billy Napier sat down with Jay Walker for another edition of Louisiana Football Live from Learfield IMG College from Pete's on Johnston.
The guys caught up about the game against Appalachian State, things the team needs to improve upon moving forward, facing Arkansas State, the importance of winning this game, the kicking game and more.
Next, it's the student-athlete segment of the program as sophomore punter Rhys Burns, and Assistant Director of Athletics for Communications & Digital Strategy Patrick Crawford joined Jay.
Burns went first and talked about his decision to come here to play, how he got into playing American football, playing Australian football and more.
Finally, Crawford hits the microphone to talk about his job, the Cajuns, getting fans to come out to the Appalachian State game and more.
Take a listen to the entire show here: