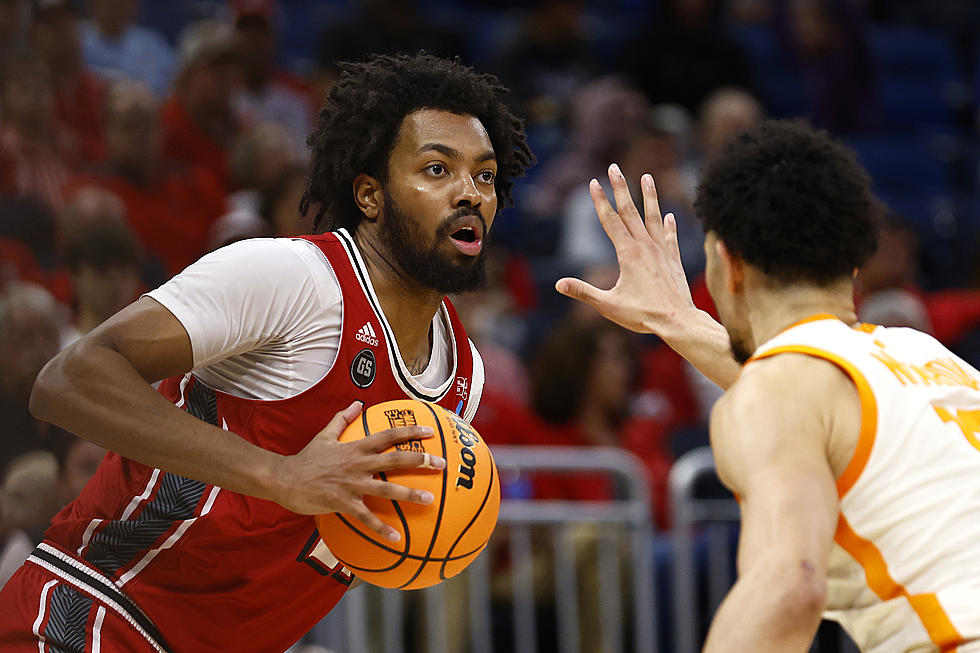 Jordan Brown is the First Sun Belt Player to be Named the Recipient of the Lou Henson Award
Getty Images
Louisiana men's basketball had a phenomenal win as they dominated their way to the Sun Belt Tournament title. They completed their historically undefeated home season with an NCAA tournament appearance for the first time since 2014. The Cajuns finished the season winning 26 games and tops in the Sun Belt in terms of scoring offenses. A big reason for that was the play of their star big man, Jordan Brown.
Brown had an outstanding season as he averaged 19.3 points per game which ranked 38th in the country along with 8.6 rebounds per game which ranked 54th in the country. He also shot 57% from the floor this season, ranked 37th in the country. It was no surprise to anyone when Brown was named a finalist for the Lou Henson award which is given to the best Division-I player in a mid-major conference. The news broke earlier today that Jordan Brown was officially named the recipient of the Lou Henson player of the year award.
Brown is the first player in Ragin Cajun history and the first player in Sun Belt history to earn this award since its inception in 2010. Brown was named to the all-Sun Belt tournament team and the first all-regional team in the NCAA tournament. The news was announced to the team that Brown had collected another accolade and this was their reaction.
Coach Bob Marlin stated "He's a guy that deserves all the accolades he gets. Jordan was such a different player in his second year, showing a different level of maturity and leadership, and I couldn't be more excited for him and his future."
There is no official word on what Brown has decided on for his future, but he has already made his impact felt at the University of Louisiana. Whatever you decide to do, we wish you the best of luck, Jordan Brown.
8 Saints, 3 Ragin' Cajuns Nominated for 2023 Pro Football Hall of Fame
The first list of nominees for the 2023 Pro Football Hall of Fame contains 8 former Saints, and 3 Louisiana Ragin' Cajun alums.
Pro Athletes From the Acadiana Area
Louisiana has produced some of the best pro athletes in the world, especially in Acadiana.