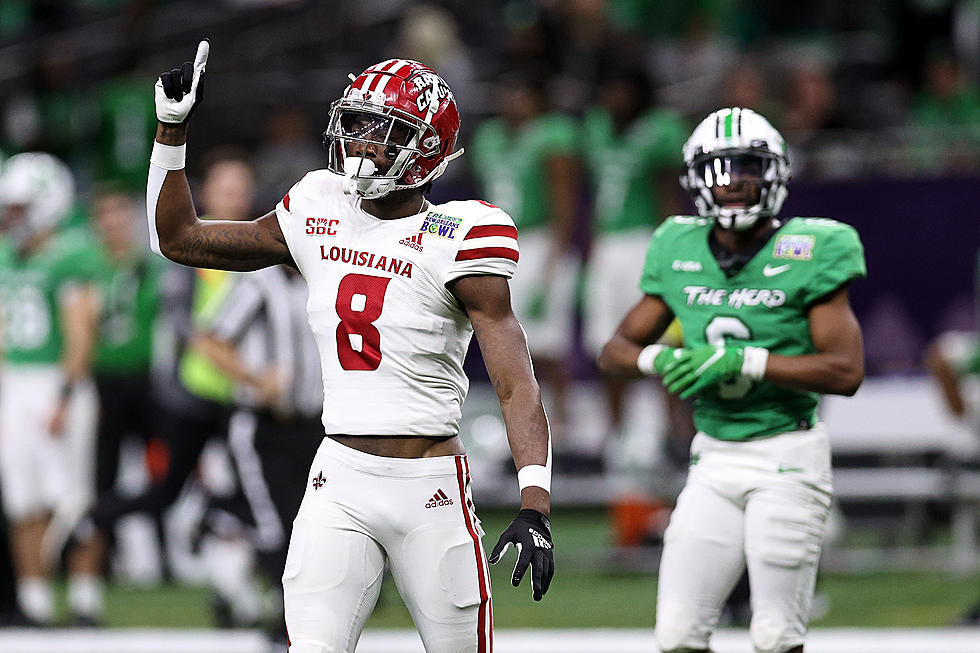 Former Louisiana Ragin' Cajuns WR Is 'Ready To Join Team'
Getty Images
Former Louisiana Ragin' Cajuns Wide Receiver Michael Jefferson was given the all clear to join and NFL team following a car accident in mid-April.
The NFL Network's Ian Rapoport tweeted out Tuesday morning Jefferson "is now able to fly, take physicals and join a team."
Social media reaction around the league was all positive.
Jefferson was seriously injured, spending two weeks in the hospital, undergoing multiple surgeries before being released.  Before the accident, Jefferson was considered a mid-round pick in the NFL Draft.
 Unfortunately, the 55-year old driver of the other car was killed in the accident.
Worst New Orleans Saints Trades of All Time
A rundown of the absolute worst New Orleans Saints trades of all time.