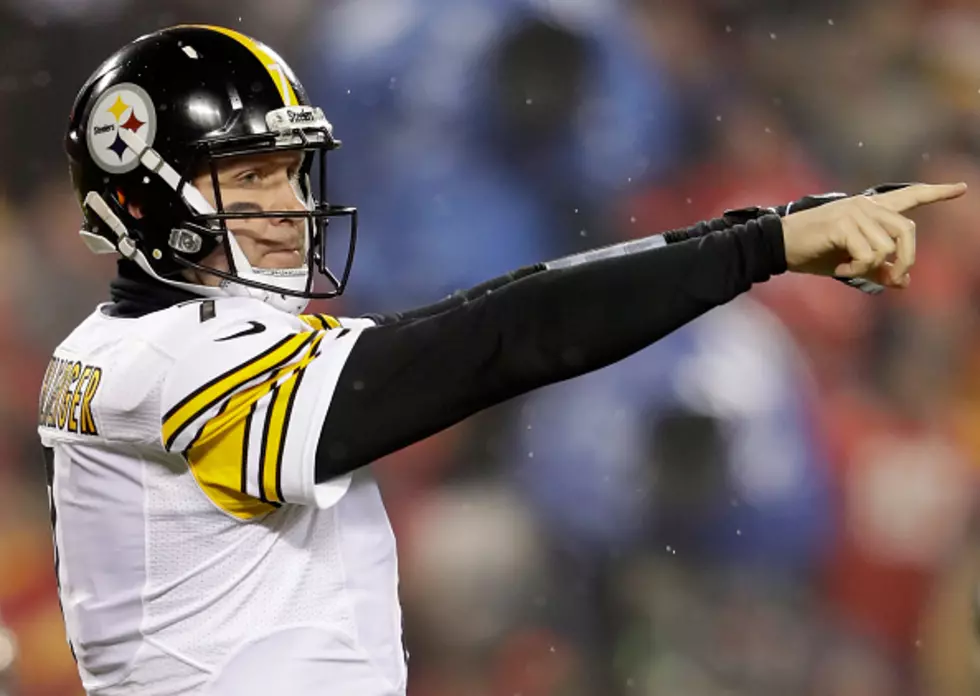 Brady's Patriots And Big Ben's Steelers Bound For AFC Championship
(photo by Jamie Squire/Getty Images)
Tom Brady and Ben Roethlisberger both already have Super Bowl rings, and they're going to face off next week for a chance to get another.
The Patriots and Steelers are headed to the AFC Championship game, and the matchup will certainly feature a lot of offense. New England rolled over the Texans, but Pittsburgh has to bounce back after not scoring a touchdown against the Chiefs.
On Saturday, the Patriots dispatched with Houston easily, 34-16. New England's defense stifled Brock Osweiler and Houston's offense and held them to three points in the second half while they sealed the deal. They took advantage of three Texan turnovers, but to be fair, Brady threw two interceptions back and they also lost a fumble. Brady didn't make any excuses either.
"Whoever we play next week is going to be a great football team," Brady said. "We're going to have to play better than we played tonight on offense."
Surely Bill Belichick echoed that message as well, but they would certainly enjoy if Dion Lewis replicated what he did in the divisional round.
Lewis is back in form after missing months with a knee injury, and he goes well with Legarrette Blount's bruising style. Le'veon Bell is possibly the most complete back in the game, so it shouldn't surprise anybody if the running backs end up stealing the spotlight in the AFC Championship.
Bell churned out 170 yards and handled thirty carries for the Steelers in their 18-16 win, but Pittsburgh's kicker was the only Steeler to put points on the board all night. If it weren't for a costly holding penalty on a late two-point conversion attempt, Kansas City could have forced overtime.
This is the third meeting between Brady and Roethlisberger in the AFC Championship, and Big Ben is looking for his first win against Brady in this scenario.
One thing is ensured for the Super Bowl: it will involve two of the league's best quarterbacks. Brady, Roethlisberger, Aaron Rodgers and Matt Ryan are the only QB's left standing, proving that it takes top notch quarterback play to win in the modern NFL.
Only three games remain in the NFL season, so soak in all the remaining football. It will be months until you get to see players suit up again, and if everything plays out, we could all be in for a treat with a solid Super Bowl matchup.