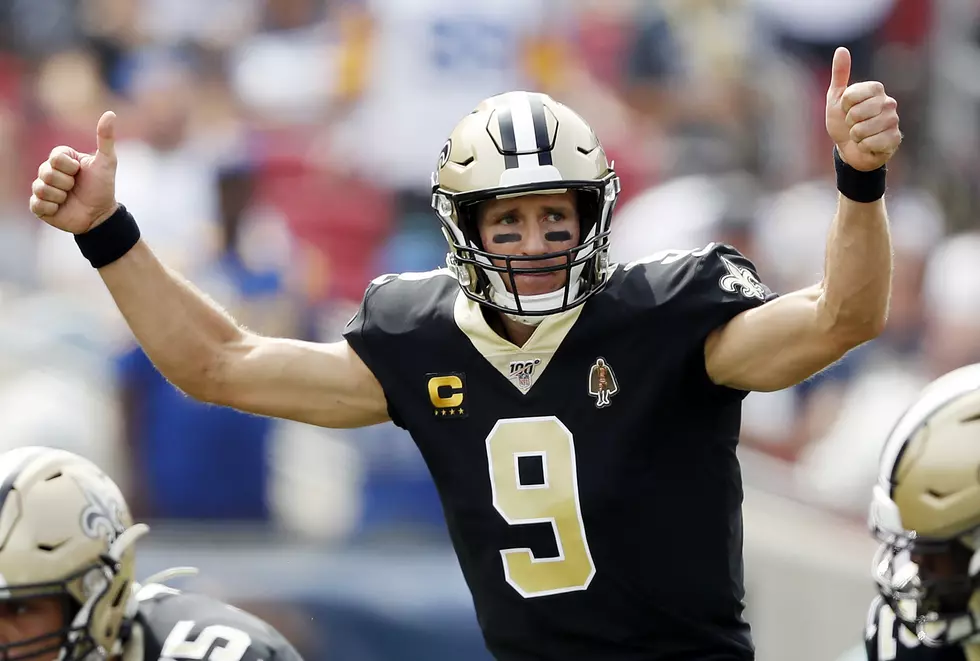 Saints Fans Offer To Donate Their Own Hands, Thumbs In Wake Of Drew Brees Injury
Sean M. Haffey, Getty Images
We all know how die-hard the Who Dat Nation is, but this may be a new level of fanatic behavior.
After Drew Brees exited the game fans almost immediately began to offer up their own body parts to the future Hall of Famer.
Some even offered to "exchange" thumbs with the future Hall of Fame QB in an effort to salvage the season.
The memes also rolled in almost instantly.
Would you ever truly consider swapping your healthy thumb for Drew's hurt thumb if it meant saving the Saints season?
Sound off in the comments, and until Drew comes back healthy, consider this Wayne Toups classic our official "Saints song."