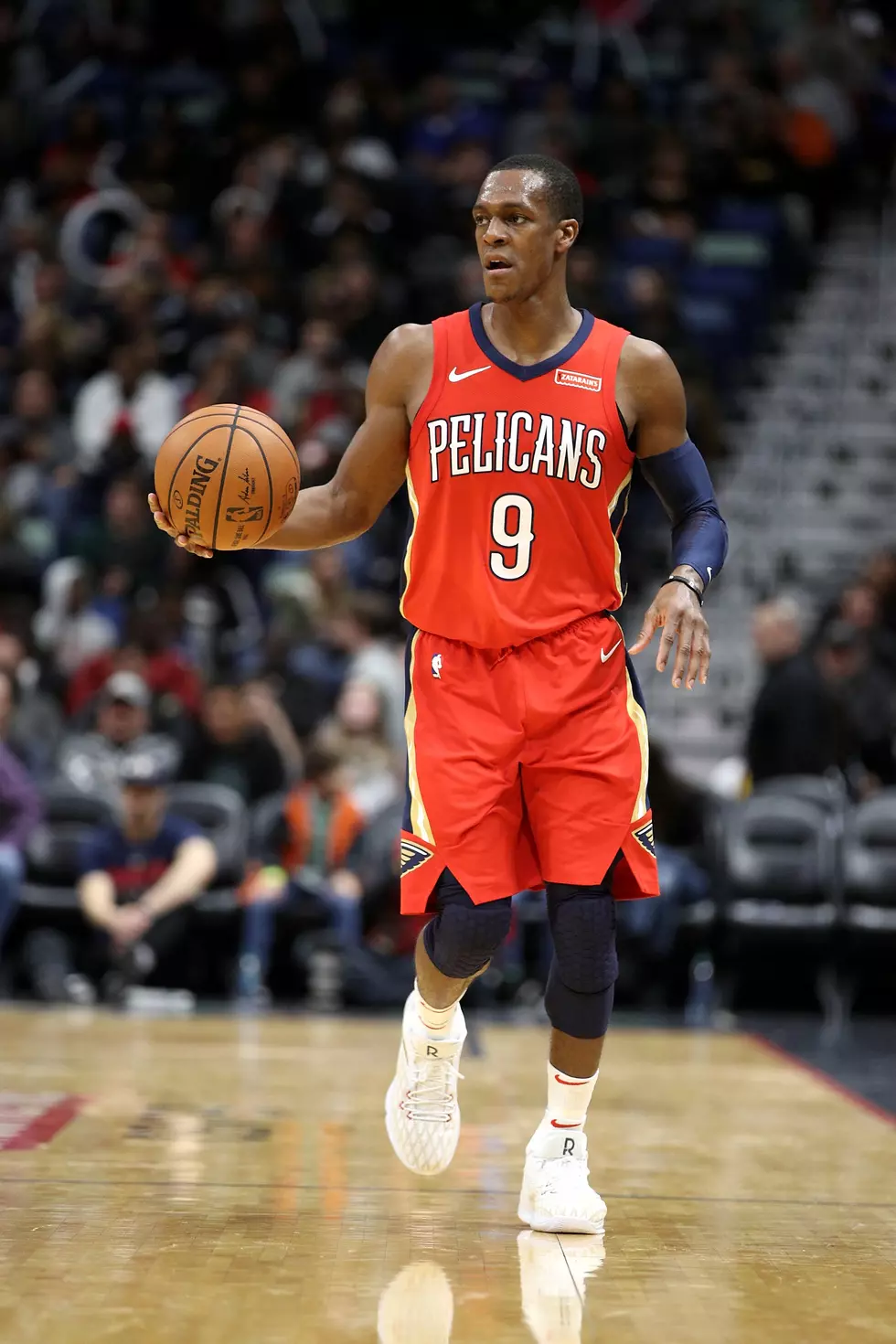 Rondo Tallies 25 Assists in Pelicans' Win
Getty Images/Chris Graythen
It was a record-setting night for New Orleans Pelicans guard Rajon Rondo.
Rondo tallied 25 assists in just 30 minutes as the Pels defeated the Brooklyn Nets 128-113 Wednesday night at the Smoothie King Center.
Rondo is the only active player to have 25 assists in a game and is only the seventh player in NBA history to accomplish that feat.  The last was Jason Kidd in 1996.
Rondo scored only two points in the game, but generated 58 points with his assists, the most in the NBA in the last 20 seasons.
Anthony Davis was the big benefactor of Rondo's big night with 33 points, eleven rebounds and six blocked shots.  DeMarcus Cousins had 27 points and 14 rebounds while Jrue Hoilday added 23.
The Pelicans (18-16) have won three straight, all by 14 or more points.