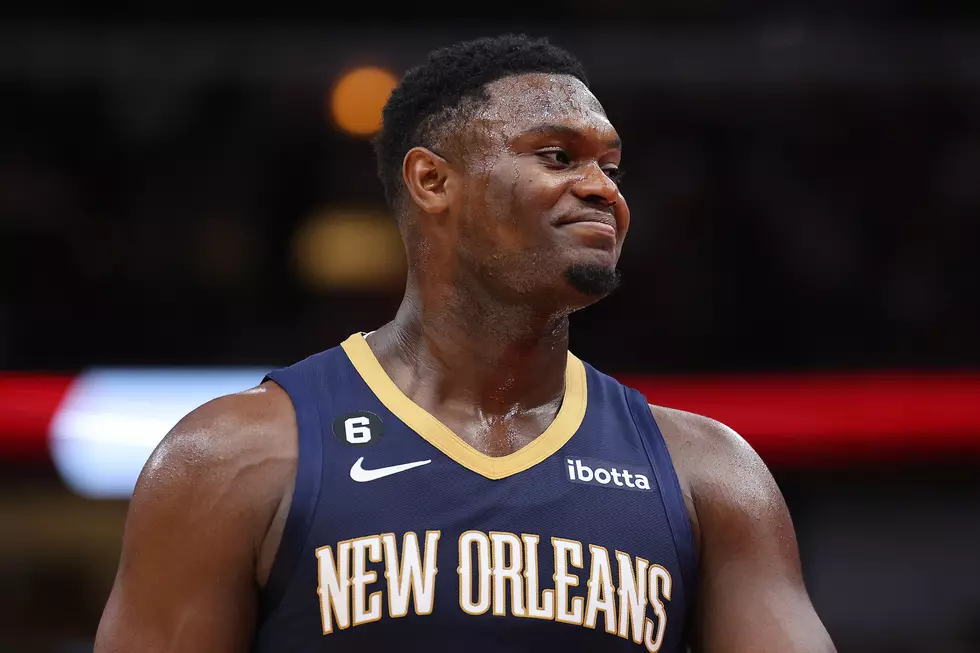 New Orleans Pelicans Fans Concerned After Zion Williamson's Puzzling Post
Photo by Michael Reaves/Getty Images
New Orleans Pelicans fans are concerned with their superstar Zion Williamson after he made a cryptic Instagram post.
Williamson a big fan of The Notorious B.I.G's "Ready to Die".  Earlier this week, Williamson posted the cover of the album with the background music of "Suicidal Thoughts."
Williamson appeared extremely happy when he announced he was going to be a father in June.
Shortly thereafter, Moriah Mills an adult film star, began tweeting about dating Williamson.
Saturday she claims Williamson got physical with her.
With his numerous injuries, trying to get in shape for the upcoming season, becoming a father and a former flame attacking him on social media, one can understand Zion feeling stressed. 
His fans are obviously concerned with Williamson's well-being.
Every NBA All-Star in New Orleans Hornets/Pelicans History
Since the Hornets came to New Orleans in 2002, nine different players earned All-Star status while with the team, with a total of 18 selections overall for the Pelicans franchise.
10 Cities That Need An NBA Team
There have been rumors swirling for years that the NBA is looking to expand. The last time the league expanded, is when it added the Charlotte Bobcats back in 2004.
Now, as we often do every offseason, we're wondering where the NBA would add a team if it were to expand? Would it be a brand new market? Add an additional team to a large market? Or bring a team back to an old market?
Let's look at the most likely possibilities, and cities that deserve an NBA team!