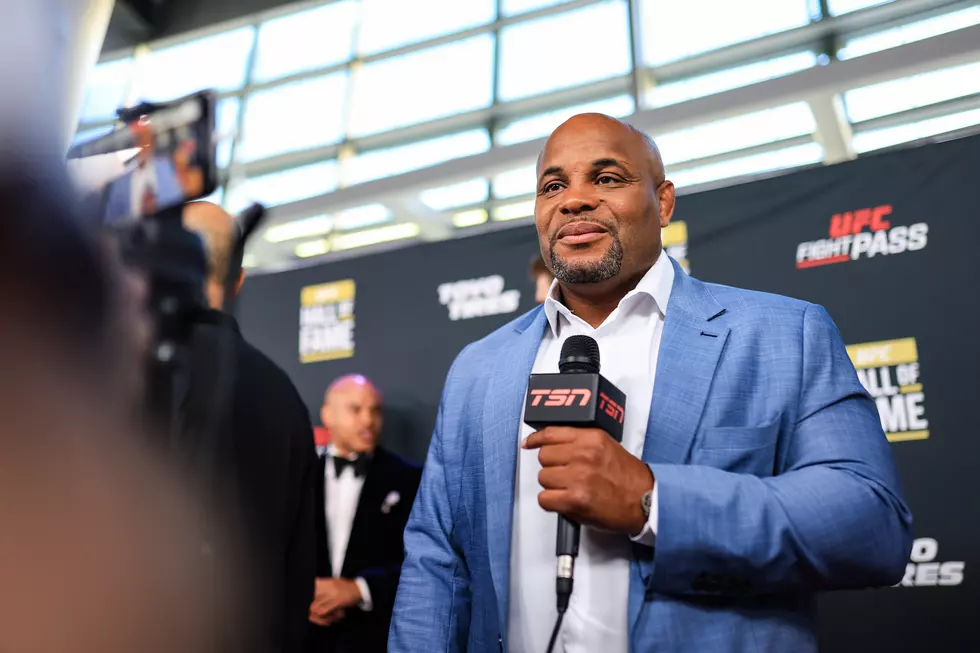 Lafayette's Daniel Cormier Calls Out the UFC Community For Defending Dana White
Getty Images
UFC President Dana White has recently been in many headlines after a video was posted by TMZ that showed White Slapping his wife. In the video, you can see that White's wife is visibly upset. When White approaches her, she strikes him in the face, to which he responded by slapping her in the face.  Since the news broke, Dana White has admitted that what he did was wrong but nothing has really happened since then.
Many UFC fighters have to the defense of Dana White or have just brushed it off completely. Some fans even came to the defense of White saying that he was justified since she hit him first. Lafayette native Dustin Poirier was one of the first fighters to call White out and condemn the incident.
Since then, another Lafayette native has shared his thoughts on the situation and how he feels the UFC community has reacted to the news. UFC Hall of Famer, Daniel Cormier, spoke on the recent incident regarding White and his wife by simply saying, "Dana White was wrong."  DC didn't just stop there, the former dual-division champion went on to call out the UFC community for defending White and not condemning his actions.
Cormier goes on to say "We have been taught all our lives that we are not supposed to put our hands on women. Dana has even gone on record to say 'you don't put your hands on a woman.' He understands that and took accountability immediately." Cormier goes on to say that he believes White is taking full responsibility for his actions but he doesn't understand why some fighters and fans are still defending him. "Why should anyone go to defend his actions when he says 'I was wrong'? Everyone knows that it's wrong.
Daniel Cormier goes on to express how he is curious to see if Dana White can turn this into a learning situation and set a good example moving forward. "How does Dana White become a voice for trying to help people in these situations? How does Dana white help people to combat this type of situation?" Cormier made it clear that the time for placing blame or defending someone in this situation is over, instead, it's time to ask how do we move forward in a positive direction. "How does Dana White help with this issue going forward? I think that's what's most important here."
There has not been any details or information on whether Dana White will have any type of backlash from this incident. Regardless of what happens to White, I love that guys like Dustin Poirier and Daniel Cormier are holding the people around them accountable for their actions regardless of their relationship with them.
Pro Athletes From the Acadiana Area
Louisiana has produced some of the best pro athletes in the world, especially in Acadiana.
Famous Athletes Who Wore a Mask
Many people like to dress up as their favorite athletes for Halloween. Here's a list of famous athletes who wore masks.
The 5 States That Produce Best College Football Players
When it comes to college football, five states produce more elite talent than the rest.