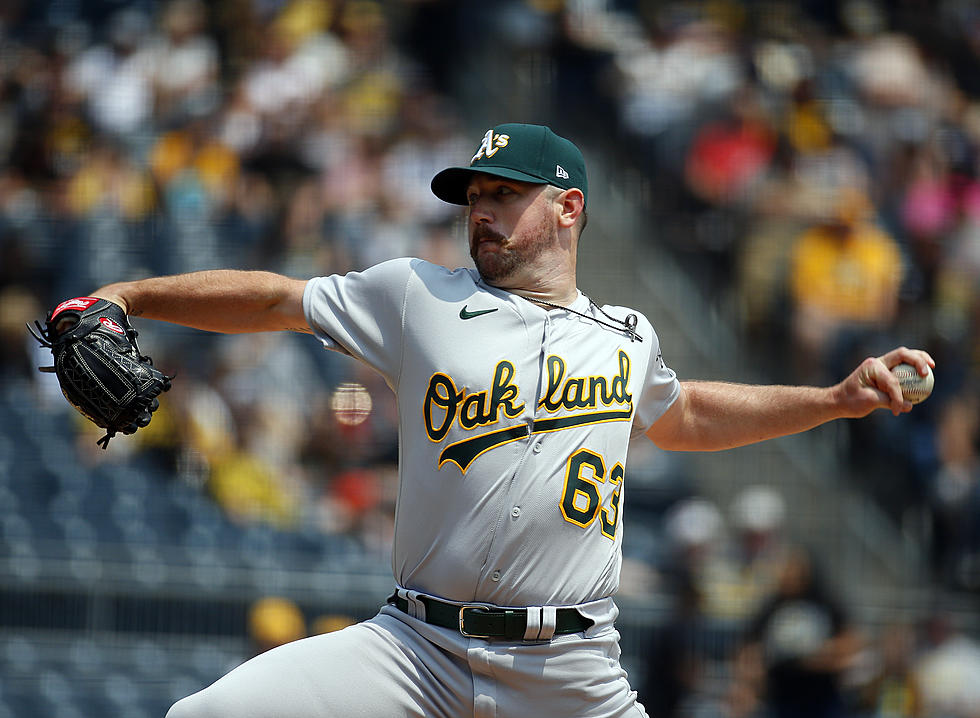 Former Louisiana Ragin' Cajuns & Lafayette Native Hogan Harris Gets 1st MLB Win
Getty Images
Former Louisiana Ragin' Cajuns lefty Hogan Harris picked up his first Major League win in a 9-5 victory over the Pittsburgh Pirates.  Harris, making his first Major League start, pitched 5 innings, allowing 3 runs on 4 hits.  He walked three and struck out a pair of Pirates.
Harris made his Major League debut on April 14th against the Mets, but was sent back down shortly thereafter.  He was recalled May 27 and has made 3 appearances, including his start on Wednesday.
Harris was the Athletics 3rd Round pick in 2016 out of Louisiana.  The Lafayette, Louisiana native and St. Thomas More alum, complied a  notched a career 12-4 record with a 2.87 ERA in three seasons with the Ragin' Cajuns. In 153.2 innings, he recorded 167 strikeouts with a .227 opponents average.
8 Great Deals on Homes for Sale in Lafayette, Louisiana
Looking for a new home, but worried about price? Here are some great deals currently available in the Lafayette area.
Most Expensive Home For Sale in Lafayette, Louisiana
The real estate listing for this home, which is located at 155 Shannon Rd. in Lafayette, features a lot of beautiful architecture and plenty of features that make it an extremely desirable place to live.
This home is a 4-bed, 6-bath (two half-baths) home with a mix of brick, carpet, marble, and wood flooring. It's got a 3-car garage, completely covered, and other space in the driveway for guests to park.
With nearly 10,000 total square footage of space, this home could be yours for $3,795,000.
Places You Want to See Come Back in Lafayette, Louisiana
We wanted to know from you which places you would love to see come back to our area. There were more than 600 answers on our Facebook page. This gallery provides you with the top ten choices for a return.