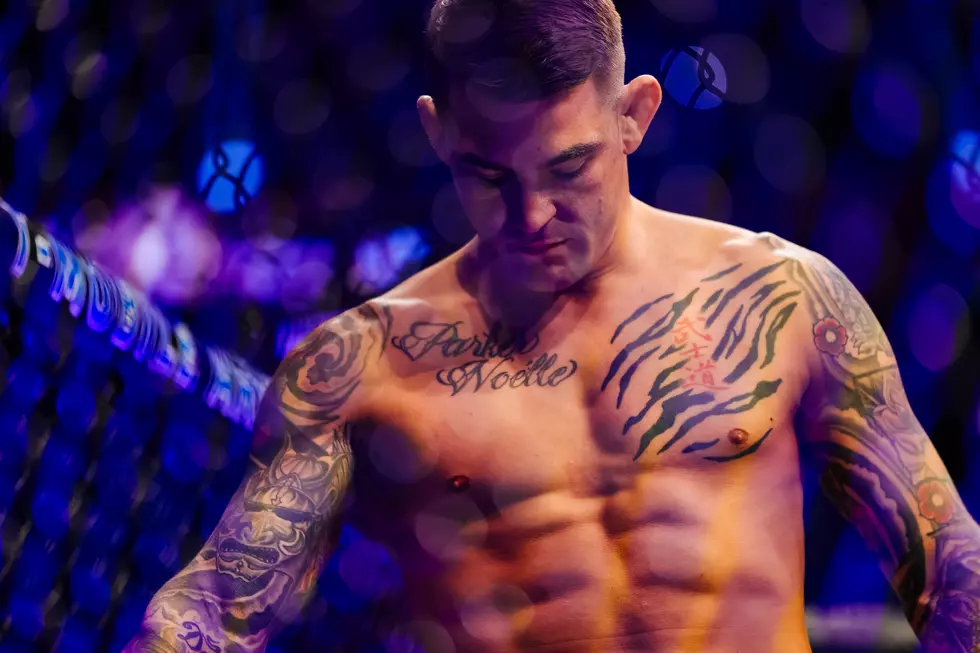 Dustin Poirier Doesn't Mince Words When Talking About Dana White's Wife Slap
Photo by Carmen Mandato/Getty Images
The MMA world has been under scrutiny after footage surfaced of Dana White and his wife Anne having a physical altercation in a nightclub in which they slapped each other.
Some fans of the sport are trying to take the side of "equal rights, equal fights", asserting that since she slapped him first, Dana was within his rights to respond with violence.
Others disagree entirely, especially since Dana appears to slap her with much more force, even pushing her down onto the ground. Many detractors of combat sports are even using the event to bash the UFC in general.
The silence from a majority of the UFC has been deafening, with even Dana's show "Power Slap" suffering from nothing more than a small delay and coverage of the incident being limited to mostly smaller media outlets.
But down in the South, there are very staunch rules about the treatment of women, and Lafayette native and former interim UFC lightweight champ Dustin Poirier knows them well. In an interview with Eddie Mercado of The Bloody Elbow, Poirier said about as much as he could.
In the video interview, which was posted to YouTube, the Diamond gives very measured and specifically-worded answers. Poirier mentioned that it was "not a good look for sure" and when asked about what sanctions should be placed on White he simply responded, "I don't know what should happen".
But the key point was his first one.
"You should never put your hands on a woman."
That's a good thing to hear, and it should be a no-brainer.
If the UFC doesn't levy any sanctions against White, it creates an uncomfortable precedent for any other potential situations of physical abuse between a fighter and their significant other, particularly women.
As of now, no official statement has been made by White or the UFC.
Pro Athletes From the Acadiana Area
Louisiana has produced some of the best pro athletes in the world, especially in Acadiana.
The Worst Tattoos on Professional Athletes
Some tattoos are more regrettable than others.
Most Valuable Franchises in American Sports
Five of the ten most valuable franchises in American sports come from the NFL.