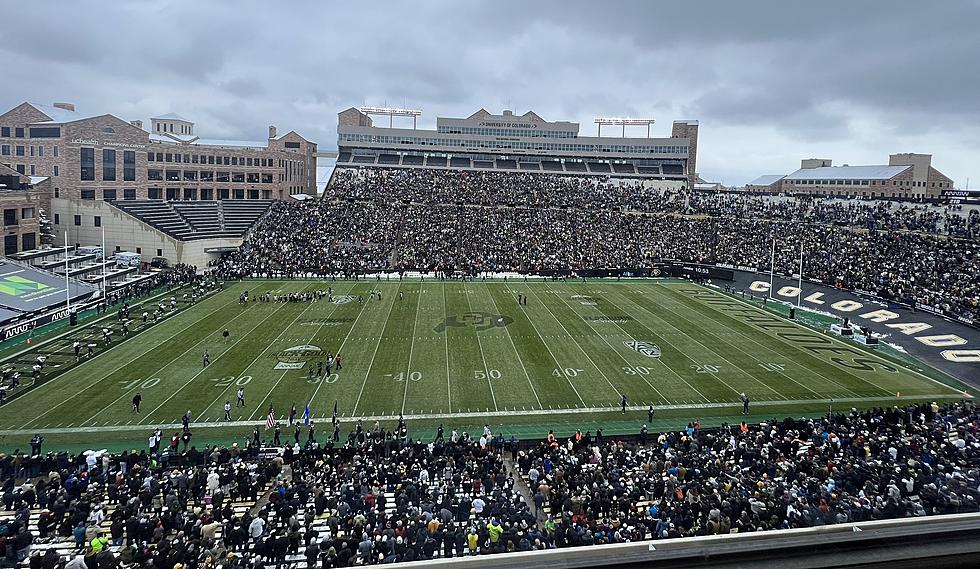 Colorado's Spring Game Attendance Today was UNREAL
via @silver_buff on Twitter
The Prime Effect was out in full force in Boulder, Colorado today.
Since the blockbuster announcement that Coach Deion Sanders was heading west from Jackson State after turning the HBCU around with his brash and outspoken style, people have been wondering what effect he would have on a DI school.
Well now we know.
Despite a frigid climate and snow blanketing the field, the Colorado spring game went on and it was attended like a late season game in October with championship hopes on the line.
And Coach Prime was feeding off of that energy, cowboy hat and all.
The wildest thing of all, is that the product on the field wasn't the point.
Truthfully, spring games tell fans next to nothing about their teams chances that year. They exist to get young players acclimated to game speed with fans in the stands.
What's more important in this case is the one thing that ruins sports for most people.
The Almighty Dollar.
Sure, Coach Prime is revitalizing a college fanbase just by having his name associated with the program, but more than that, he's bringing millions upon millions of dollars into that athletic department.
Make no mistake, Sanders has plenty of effect on the student-athletes, and he looks poised for success this year, but the real Prime Effect is already felt, and will ripple long after the season is over, for better or worse.
I know I won't be the only one keeping a close eye on the Buffaloes this year.
10 Highest Paid College Football Coaches in 2022
The 10 highest paid college football coaches will collectively make over $88 million in 2022.
Most Valuable Franchises in American Sports
Five of the ten most valuable franchises in American sports come from the NFL.
The College Programs With The Most Players In The NFL
The NFL is made up of players from across the country, but some college programs produce much more NFL talent than others.