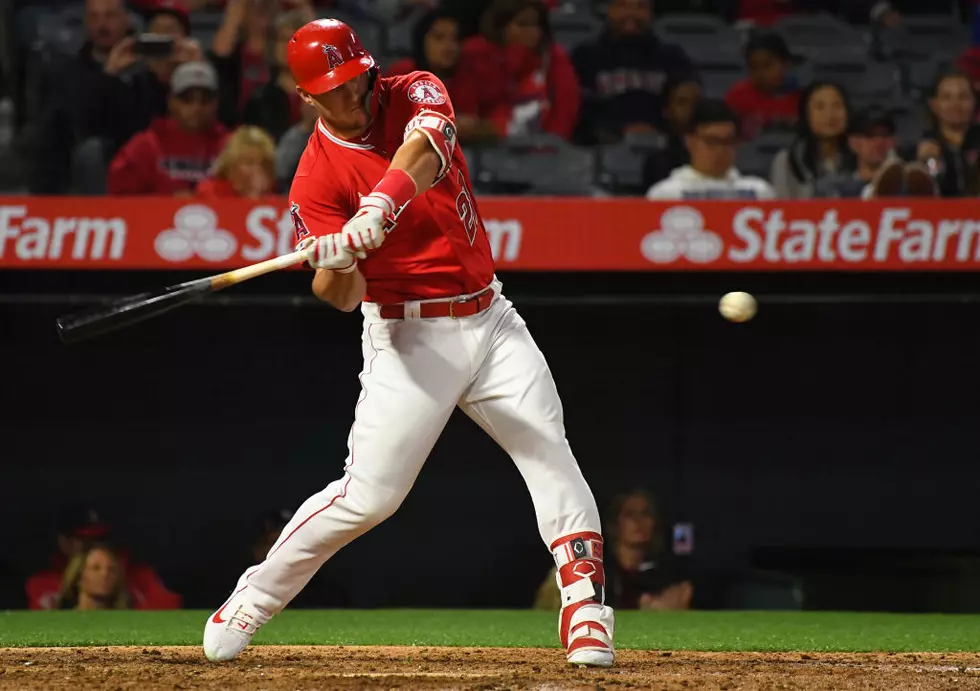 The Word: Top 10 Position Players in Major League Baseball
(Photo by Jayne Kamin-Oncea/Getty Images)
The Major League Baseball season is underway and before we get too far along I wanted to take a look at the best of the best, the cream of the crop in terms of position players.
So, here is my list for the ten best position players RIGHT NOW in the bigs:
10. Aaron Judge (RF, New York Yankees)
This kid is an absolute monster, I got a chance to see him play in person during MLB's second week of the season here in 2019 and he mashed two home runs against the Baltimore Orioles. He's 27 years old, just entering his prime and I believe he's primed to take a step forward this season to cement himself as one of the best hitters in baseball. Judge has the rare ability to hit with power and for average, last season when pitchers adjusted to him, he was able to adjust right back and we've already seen him slug 52 home runs in 2017, we could see something similar to that in 2019.
9. Alex Bregman (3B, Houston Astros)
The LSU product has surprised people with how fast he's risen up to the Majors but since he's been here he's been nothing short of sensational. He's a little guy who can really swing it, he led the American League last season in doubles with 51, he can hit for average as well as power, and he produced over 100 runs scored and driven in last year. Bregman also comes with versatility in the infield capable of playing third, short, or second base if need be.
8. Jose Rameriez (3B, Cleveland Indians)
When you think of the biggest names in baseball, this name is usually one that takes some time to surface but Jose Rameriez has been a phenomenal player for a couple of years now. He's just 26 years of age and had a career season last year in home runs (39), RBI's (105), runs (110), and OBP (.387). This season with Francisco Lindor on the shelf to begin the year Rameriez has been tasked with carrying the offense.
7. Jose Altuve (2B, Houston Astros)
Jose Altuve has been a model of consistency for the Astros for a number of years, he was there through both the good and the bad times but one thing that's never changed, he's a damn good player. His ability to shrink the strike zone making it more difficult for pitchers to pitch to him is incredible and he's a very smart baseball player as well. He had to deal with some injuries in 2018 but still put up really good numbers for having played in fewer games than he normally does. He's a sure-fire bet to have another great season if healthy in 2019.
6. Francisco Lindor (SS, Cleveland Indians)
It's a real shame that Lindor is going to be on the shelf for a while to begin the 2019 season but based on what he did last year and his increasing potential at such a young age (25) he's a top ten player in my book. He led the entire Major League's last season in runs scored with 129, the last two season's he's put up 40+ doubles and 30+ home runs as a shortstop, and he limited his strikeouts to just over 100. Speaking of shortstop, he plays that position as well as anybody in the game right now as well.
5. J.D. Martinez (DH, Boston Red Sox)
It took J.D. Martinez a while to sign with a team last off-season but boy did he make the right choice choosing the Boston Red Sox. Not only did he win a World Championship his first year but he also looked mighty comfortable in Bean Town. He had a career year in most offensive categories as he led the entire Major League's with 130 RBI's, he also put up a career-high in batting average and runs scored, hitting .330 and scoring 111 runs.
4. Nolan Arenado (3B, Colorado Rockies)
This guy is an offensive juggernaut playing in one of the most conducive places for hitters in Denver but still, he's a monster. He led the National League in home runs with 38, he drove in and scored over 100 runs each, and all while hitting just about .300. Of course, we can't forget about the element of his defense at the hot corner, he's the best third baseman in the game, winning six consecutive Gold Gloves since he entered the league in 2013.
3. Mookie Betts (RF, Boston Red Sox)
Mookie won the MVP in the American League last year and for good reason, he's a stud of a ballplayer. He led all of Major League Baseball in 2018 in batting average/slugging hitting a robust .346 and slugging .640! His OBP was also quite impressive at a .438 clip and he struck out only 91 times. In addition, he tied Lindor with the lead in runs scored at 129 and don't forget about his defense because he's won three straight Gold Gloves as well.
2. Mike Trout (CF, Los Angeles Angels)
Mike Trout is Mike Trout and while most will have him in their number one spot, I've got him at two. Don't get me wrong, this is basically splitting hairs and Trout is amazing with what he can do on a baseball field. He led the entire league in OBP last year at .460 and he collected 39 bombs but he's actually never won a Gold Glove in center field and he's played on a very average Angels team his entire career. Still, his rare combination of speed, power, patience at the plate, and his instincts for the game are almost unmatched.
1. Christian Yelich (CF, Milwaukee Brewers)
I really wanted the New York Mets to go and get this guy when the Miami Marlins were shopping him a year ago but he ended up in Milwaukee and he did not disappoint. He delivered an MVP season in year one for the Brew Crew and it was well deserved. He led the National League in multiple categories including: batting average (.326), slugging (.598), OPS (1.000), OPS + (162), and total bases (343). In addition, he slugged 36 home runs, scored and drove in over 110 runs each, and nearly won a triple crown.
For all my sports posts and to hear my inner sports thoughts, make sure to keep up with me on Twitter, Instagram, and Facebook