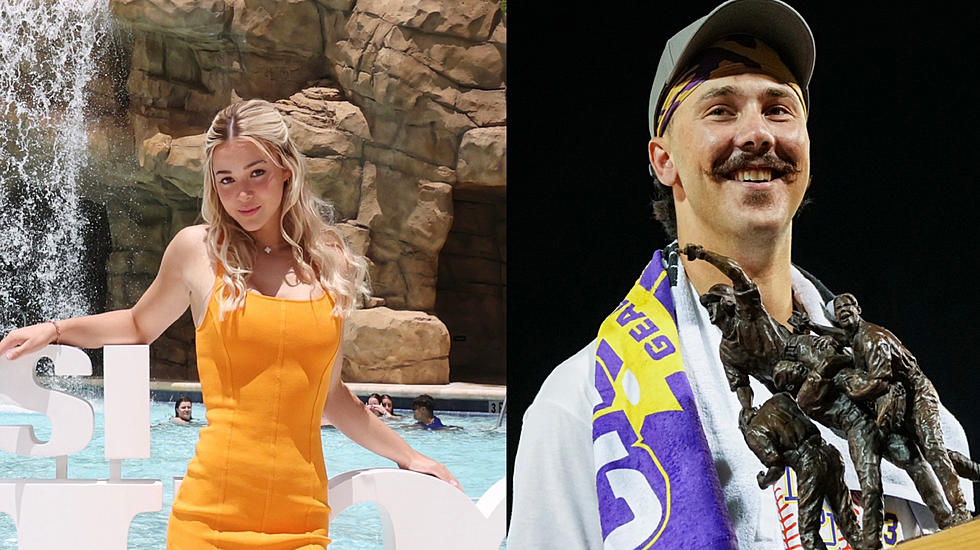 The Rumors are True: Paul Skenes Confirmed He is Dating LSU Gymnast Livvy Dunne
Photo Credit: (Photo by Jay Biggerstaff/Getty Images and Photo by Alberto Tamargo/Getty Images for Sports Illustrated Swimsuit)
LSU has had one hell of a summer. Starting with the women's basketball team winning the National Championship to the baseball team winning the College World Series and now two of the most popular Tigers are dating.
After months and months of rumors and fans seeing them in public. It was confirmed by the man himself, but former LSU pitcher Paul Skenes is dating LSU gymnast and social media megastar Livvy Dunne.
In an interview with the Pittsburgh Post-Gazette Skenes opened up to the media about his relationship and confirmed he was dating Livvy Dunne. He then went on to describe being in public together and how it's hard on them, Skenes stated the following:
"It's nice, for sure. It can be a pain in the butt sometimes, to be honest, in terms of actually going somewhere. If one of us went out in Baton Rouge [La.] by ourselves, there's probably gonna be someone there asking for something like a picture, autograph, or whatever. It's nice to be able to have that conversation. She does get it. I do wish she could come to a baseball game and just enjoy it. It does irk me. I don't have any control over it. She really doesn't either. I'm sure it'll get better as I go up levels, but that's something I want for her."
C'mon Baton Rouge and fellow Louisianans, we got to do better. Let those two enjoy a date together without bothering them. I know for a fact here in Lafayette I've seen Shaq out at the movie theater more times than I can count on my hand, and we let him be out in public in peace. Baton Rouge natives have got to do better.
Social Media Reacts To The News Of Paul Skenes & Livvy Dunne Officially Dating
Well, it was confirmed earlier this week that Dunne was able to get out to one of Skenes' minor league games. But still, they are humans too, and deserve to be able to be out in public without being harassed. I know some will say that's the price of fame, but still as a society, we control our behavior and we don't have to abide by that saying. Let these young adults prosper in peace.
If South Louisiana Cities or Towns Were NFL Teams