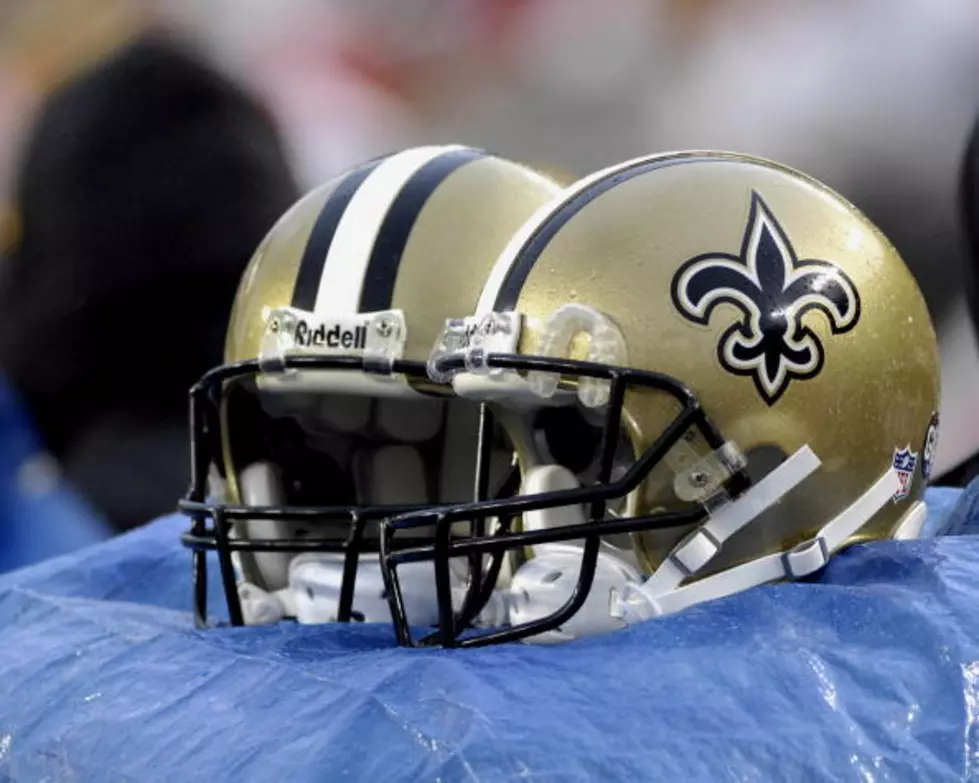 Saints Week 12 & 13 Games Moved To Later Times
(Photo by Al Messerschmidt/Getty Images)
This is what happens when you win 7-straight games.
The NFL announced on Tuesday that the Saints' Week 12 game against the Los Angeles Rams, as well as their Week 13 contest against the Carolina Panthers have been flexed to the 3:25 p.m. time slot.
The game against the Rams, to be played in Los Angeles, was originally scheduled for a 3:05 p.m. kickoff on FOX, but will now be played at 3:25 p.m. on CBS.
The November 26th game could be a matchup of two division leaders, with the Saints (7-2) on top in the NFC South, while the Rams (7-2) lead the NFC West.
The December 3rd game against the Panthers, originally scheduled for noon at the Mercedes-Benz Superdome in New Orleans, will now be played at 3:25 p.m. on FOX.
The Panthers currently trail the Saints by a half-game in the NFC South standings.
The NFL flexes games late in the year to allow the more attractive games to be played in more of a bigger television audience.