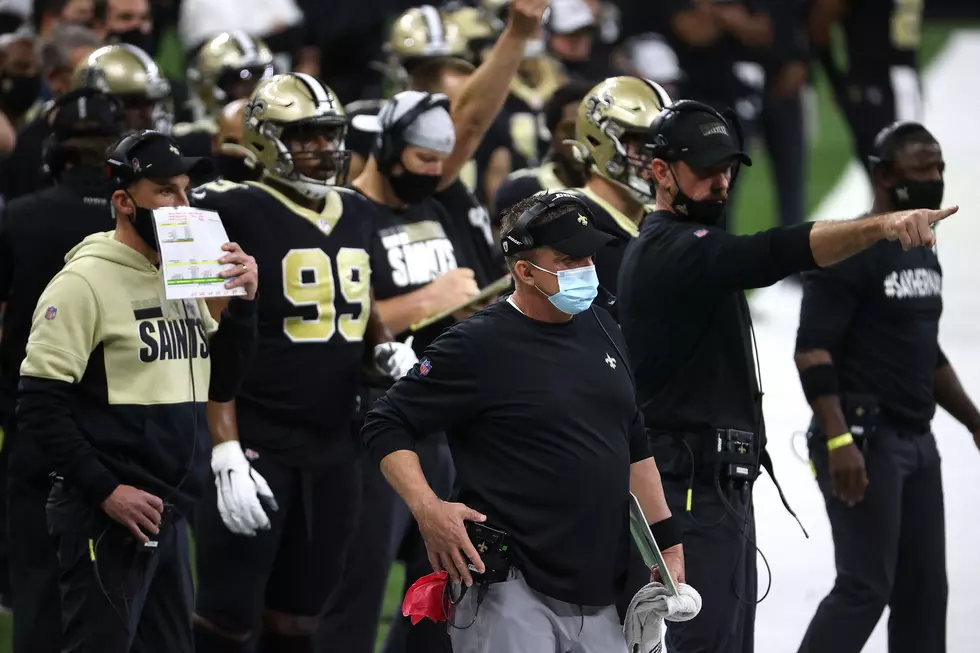 Saints Can Clinch Playoff Berth Sunday, Here's How
Photo by Chris Graythen/Getty Images
The New Orleans Saints (9-2) are one of three teams in the league who can clinch a payoff berth this week, along with the Pittsburgh Steelers (11-0) and Kansas City Chiefs (10-1).
There are three ways the Saints can procure a postseason spot for the 4th consecutive year.
First, let's assess the easiest path.
A win on Sunday against the rival Atlanta Falcons, along with Chicago Bears loss (or tie) will suffice. Chicago (5-6), who has lost five games in a row, hosts Detroit (4-7).
The other two paths are less likely to happen this week, as it involves the Saints matchup with the Falcons ending in a tie.
In one playoff clinching scenario, the Saints would tie Atlanta, then need a Chicago loss, Minnesota loss against Jacksonville, and a San Francisco loss or tie against Buffalo.
The last scenario is a Saints tie, coupled with a Chicago loss, Minnesota loss, and an Arizona loss or tie versus the L.A. Rams.
Scenario two and three have less 0.01% odds of happening, so the one to remember is scenario one. Beat the Falcons, along with a Lions win over the Bears, and the playoff spot is official.
Kansas City has seven different scenarios to procure a playoff spot this week, but the simplest one is a win over Denver, coupled with a Las Vegas loss to the New York Jets.
Pittsburgh earns an official playoff spot with a victory against the Cowboys, and can also win the AFC North with a victory and a Cleveland loss at Tennessee.
A loss by Las Vegas, Miami or Indianapolis would also give Pittsburgh their playoff berth, before they suit up for their matchup on Tuesday against the Dallas Cowboys.
Enter your number to get our free mobile app
New Orleans Saints Players With Memorable Nicknames
Worst New Orleans Saints Trades of All-Time
10 Photos That Encapsulate The Sadness Of Falcons Fans