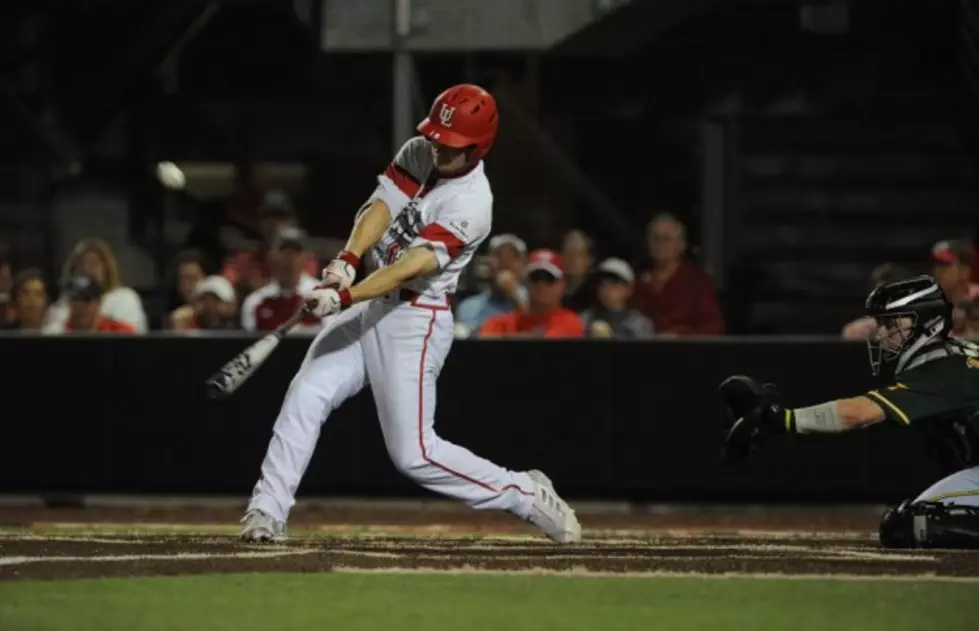 Louisiana Defeats ULM, Clinches Western Division
Brad Kemp/RaginCajuns.com
Any time there is an in-state rivalry you can usually throw out the records because anyone can win, but that's not the case with the Louisiana Ragin' Cajuns and the ULM Warhawks. The Cajuns had defeated the Warhawks 23 times in a row going into tonight's game. The Cajuns also knew that the magic number to clinch the Western Division was 1.
The Cajuns would have to come back for the 2nd straight game as they fell behind 2-0 but they would come back and defeat the Warhawks 9-6 to extend their win streak over ULM to 24 games and they would clinch the Western Division to become the number #2 seed in the Sun Belt Conference Tournament next week at Russo Park.
The Warhawks would start the scoring in the top of the 2nd where they would get runs off of an RBI groundout and an RBI single. The Cajuns would tie up the game in the bottom of the 3rd on an RBI single by Hayden Cantrelle and an RBI groundout.
The Cajuns would score 4 runs in the bottom of the 4th as they scored two on a throwing error and 2 on two RBI singles to take a 6-2 lead. The Warhawks would score a run in the top of the 5th off of an RBI single but the Cajuns would get a run back in the bottom of the 5th on an RBI groundout. The Cajuns would make the lead 8-3 in the bottom of the 6th on an RBI single from Daniel Lahare.
The play of the game for Louisiana came in the bottom of the 8th when Cantrelle would get an inside the park home run to put the Cajuns up 9-3 going to the 9th. The Warhawks would try to come back in the top of the 9th as they would score 3 runs but the Cajuns would hold them off for their 24th straight win over ULM.
The Cajuns will finish up the regular season tomorrow at 3 pm against ULM as they go for the series sweep and the 25th straight win over the Warhawks. You can catch all of the action tomorrow starting with pregame at 2:30 pm on KPEL 96.5 and the KPEL 96.5 mobile app. The Cajuns will be the #2 seed in next week's conference tournament and will play on Wednesday at a time to be determined.