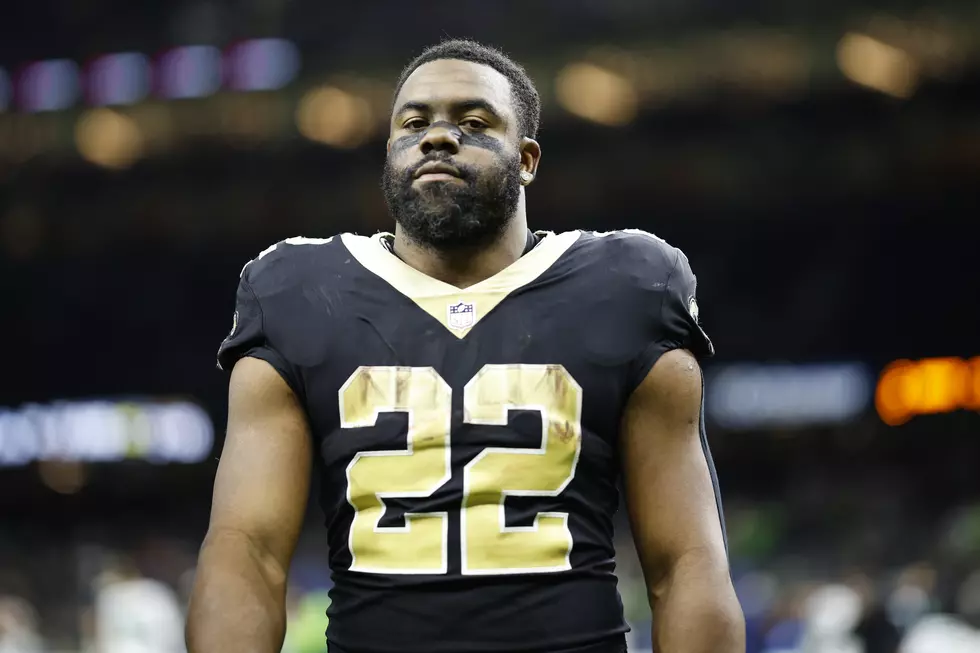 Fox Sports Adds Former Saints RB Mark Ingram to Big Noon Kickoff
Photo by Chris Graythen/Getty Images
Former New Orleans Saints running back Mark Ingram is joining Fox Sports Big Noon Kickoff.
From a Fox Sports Press Release
"I'm thrilled to join FOX Sports and BIG NOON KICKOFF", said Ingram II.  "I can't wait to feel the energy and excitement every Saturday, alongside some of the most talented and entertaining names in our sport, at the biggest games in college football – I'm ready for the Fall!"
Ingram, the 2009 Heisman Trophy Winner and the Saints all-time leading rusher with 6,500 yards replaces another former Saints running back and Heisman Winner in Reggie Bush
More from the press release
"We couldn't be more excited to welcome Heisman Trophy-winner and BCS National Champion Mark Ingram to the FOX Sports family," said FOX Sports President of Production and Operations, Executive Producer Brad Zager. "Mark's infectious personality, outstanding playing credentials and above all passion for the game is what makes him such an invaluable asset to our team. With him on board, BIG NOON KICKOFF will continue to provide viewers with unparalleled analysis and commentary each and every Saturday."
Ingram drafted out of University of Alabama in 2011, finished his NFL career with 8,111 yards and 65 touchdowns.  He spent the first eight years of his career with the Saints before signing free agent contracts with the Baltimore Ravens and Houston Texans.  Ingram came back to the Saints to finish up the 2021 season and played for New Orleans in 2022.