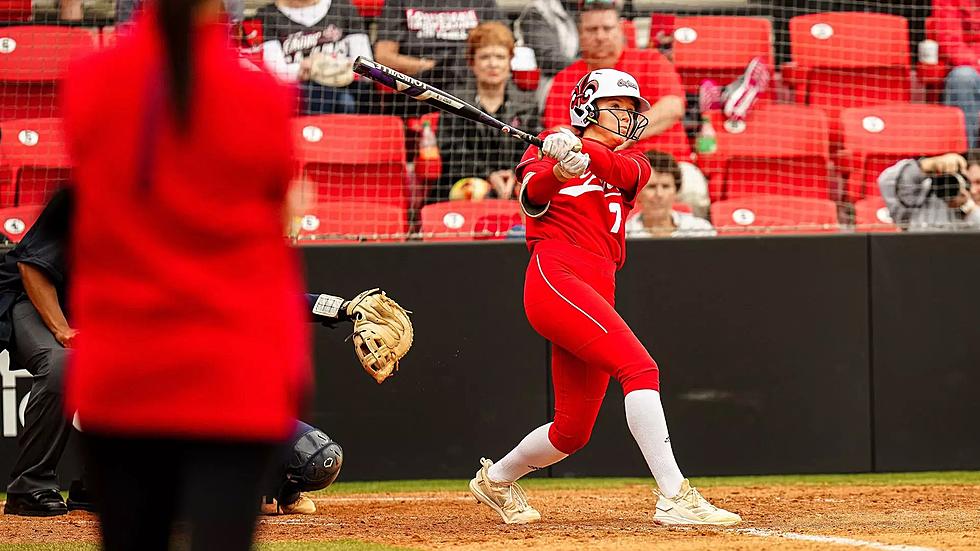 Cajuns Softball Dominates in Game 1 in Conway
via ragincajuns.com
The Cajuns were so dominant tonight against Coastal Carolina, it was almost boring to watch.
Sam Landry dominated the Chanticleers to the tune of one single hit allowed, but she had the help of some absolutely stellar defense.
And plenty of run support.
The Cajuns batting order notched 11 runs on 13 hits, 2 homers and 2 extra base hits.
The Cajuns will face the Chants in a doubleheader tomorrow with a good shot at 80 consecutive Sun Belt series wins.
Altogether, a total team win that's sure to bring some confidence over to the rest of the series.
You can catch the rest of the series tomorrow as a doubleheader, first game goes live for pregame here on 103.3 The GOAT at 11:45am.
Pro Athletes From the Acadiana Area
Louisiana has produced some of the best pro athletes in the world, especially in Acadiana.
The Worst Tattoos on Professional Athletes
Some tattoos are more regrettable than others.
Most Valuable Franchises in American Sports
Five of the ten most valuable franchises in American sports come from the NFL.