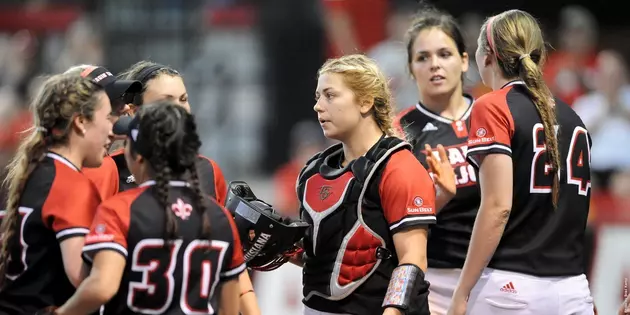 UL Softball Up In Latest Poll
Photo Courtesy: ragincajuns.com
The Louisiana Ragin' Cajun softball team is up one spot in the latest ESPN.COM/USA Softball Collegiate Top 25 Poll, which was released on Tuesday.
Louisiana, who swept a three-game Sun Belt Conference from ULM last weekend, completing their regular season schedule with a record of 42-6, climb to #15 in this week's poll.
UL returns to action on Thursday, when they travel to Troy, Alabama, to take part in the Sun Belt Conference Tournament.
The Florida Gators are once again the top-ranked team in this week's poll, followed by the Oregon Ducks, Minnesota Golden Gophers, Florida St. Seminoles, and the Arizona Wildcats, to round out the top five.
Oklahoma is number six this week, while Tennessee, Auburn, Washington, and UCLA complete the top ten.
Texas A&M, Baylor, James Madison, Utah, and Louisiana occupy spots 11-15, with Alabama, Michigan, Ole Miss, Kentucky, and BYU at 16-20.
Finally, at 21-25, LSU, Arizona St., South Carolina, Ohio St., and Marshall are ranked, respectively.
View the complete poll here.