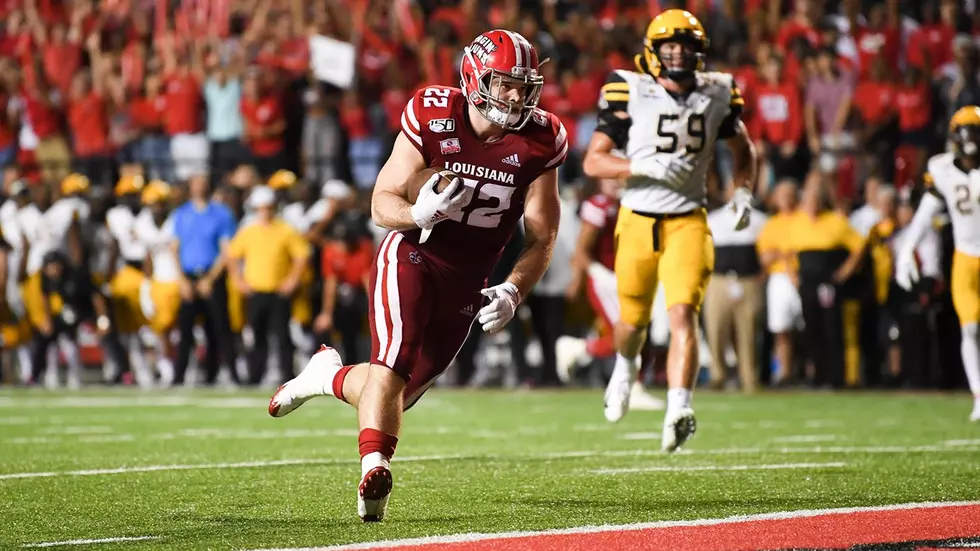 UL Football Weather Forecast & How To Listen/Watch
Photo Courtesy: ragincajuns.com
It's looking like a clear, but cool, day and night, in Jonesboro, Arkansas, where the Louisiana Ragin' Cajuns will travel to take on the Arkansas St. Red Wolves in a huge Sun Belt Conference game on Thursday evening.
The forecast is calling for clear skies throughout the day and night with no mention of rain.
The afternoon high will only warm up to around 62 degrees before falling to about 80 around kickoff, and then into the '50s throughout most of the game.
Temps should be in the mid-'60s for most of the day, with no wind to speak of, before falling to 60 degrees at the scheduled 6:30 pm kickoff time.
Temps should be near 58 degrees at 7 o'clock, 55 at 8 pm, and then 53 degrees during the 9 o'clock hour.
Louisiana is currently 4-2 on the season, including a 1-1 Sun Belt Conference mark, while Arkansas is currently 3-3, and 1-1, respectively.
You can hear all the play-by-play on ESPN 1420, espn1420.com, and the ESPN 1420 mobile app, beginning with the Tailgate Show at 4:30 pm.
In addition, the game can be heard on as Hot 107.9, 1079ishot.com, and the Hot 107.9 mobile app, beginning with the official pregame show at 5:30 pm.
The game can be viewed on ESPNU.
Kickoff time is set for 6:30 pm.