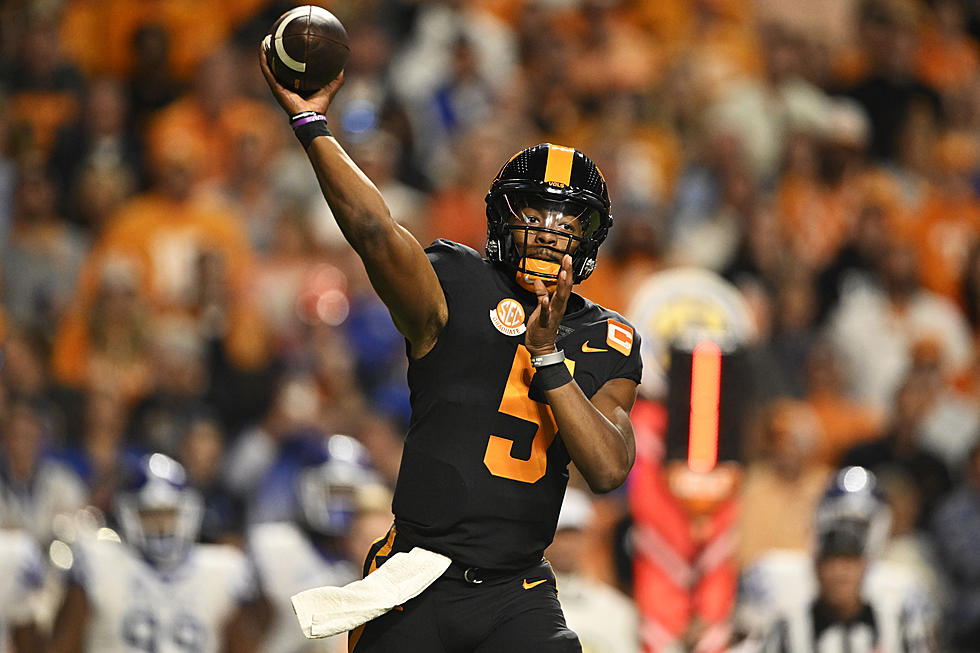 Tennessee Quarterback Hendon Hooker to Meet with Saints Today
Photo by Eakin Howard/Getty Images
For most Saints fans, picking up Derek Carr was a nice acquisition but not a long-term answer to the question that's burned the Saints since 2021.
Who will pick up the mantle of franchise QB that Drew left behind? I mean it's not easy to find a guy to do stuff like this.
Man, I miss him.
Jameis Winston was working at a disadvantage from the get-go, as trying to fill the illustrious shoes of one of the best quarterbacks to ever strap on a helmet is more than a tall order, it's damn-near impossible.
Carr comes in with less expectations after a disappointing season from both Winston (although a lot of that had to do with injury) and Andy Dalton.
But even on a four-year deal with plenty of money invested, he's not a long term answer.
So who is?
Maybe it's Hendon Hooker. Mickey Loomis and Dennis Allen certainly seem interested to find out.
Some are unconvinced, as the Tennessee product's season ending ACL tear may limit him in the short term, and his age is also a factor, being already 25.
Others think Hooker could be a great option looking forward, and his stock overall has been steadily rising. A chance to finish his rehab, strengthen up, and learn behind a talented and smart quarterback like Derek Carr could be just what the former Vol needs.
Personally, I have been pro-Hendon Hooker since his play early last season with the Volunteers. I'm a firm believer in the idea of special players that elevate those around them.
I have to be, I watched Drew Brees growing up.
And Hooker has the potential to be one of those guys. Obviously that's not guaranteed.
But in the NFL, what ever is?
Top 10 LSU Tigers Drafted by the New Orleans Saints
Top 10 LSU Tigers Drafted by the New Orleans Saints
Worst New Orleans Saints Trades of All Time
A rundown of the absolute worst New Orleans Saints trades of all time.
NFL Records Held By New Orleans Saints Players
A number of current and former members of the New Orleans Saints hold NFL records.