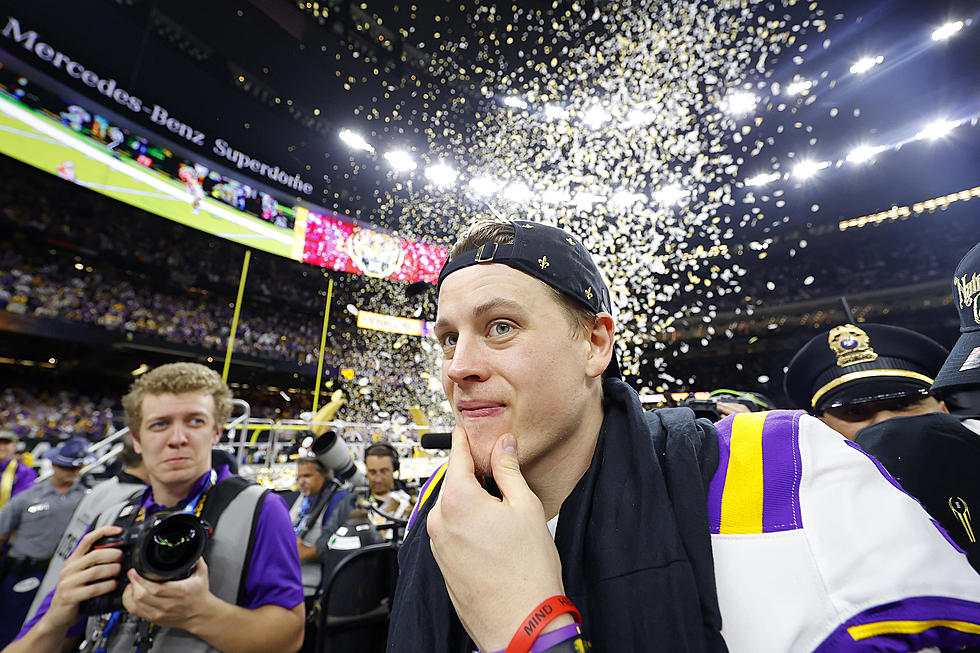 LSU's Joe Burrow With Another Award, This One Named After Some Of Louisiana's Best
Photo by Kevin C. Cox/Getty Images
Joe Burrow's historic college career is over, but his trophy case is still adding hardware.
The LSU Heisman Trophy winner earned the Manning Award today, given to college football's best quarterback.
What makes the Manning Award different than all the others Burrow has taken home is the postseason.
It's the only major college football award that takes into account both the regular season and postseason performance of any prospective winner.
It's named after a trio of Louisiana native quarterbacks from the Manning family in Archie, Peyton and Eli.
"I've not sure we've ever seen a quarterback have the high level of sustained and consistent excellence against a very challenging schedule that Joe Burrow had this season," said Archie Manning. "Week-in and week-out, he played elite-level football while leading his team to victory. He simply didn't have an off-day all season-long, which is amazing. And then in the postseason, he managed to take his game to another level. It's been a pleasure to watch Joe this year."
Largely expected to be the #1 pick in April's NFL Draft, Burrow will bring with him a slew of awards.
In addition to the Manning and Heisman Trophy,  Burrow earned the Associated Press National Player of the Year award, the Maxwell Award, the Walter Camp Award, the Davey O'Brien Award and the Johnny Unitas Award.
He was also a unanimous First-Team All-American and the SEC Offensive Player of the Year.
That can happen when you set the single-season NCAA FBS record in touchdown passes (60), touchdowns accounted for (65), and passer rating (202.0), while also leading the nation in passing yards with 5,671.