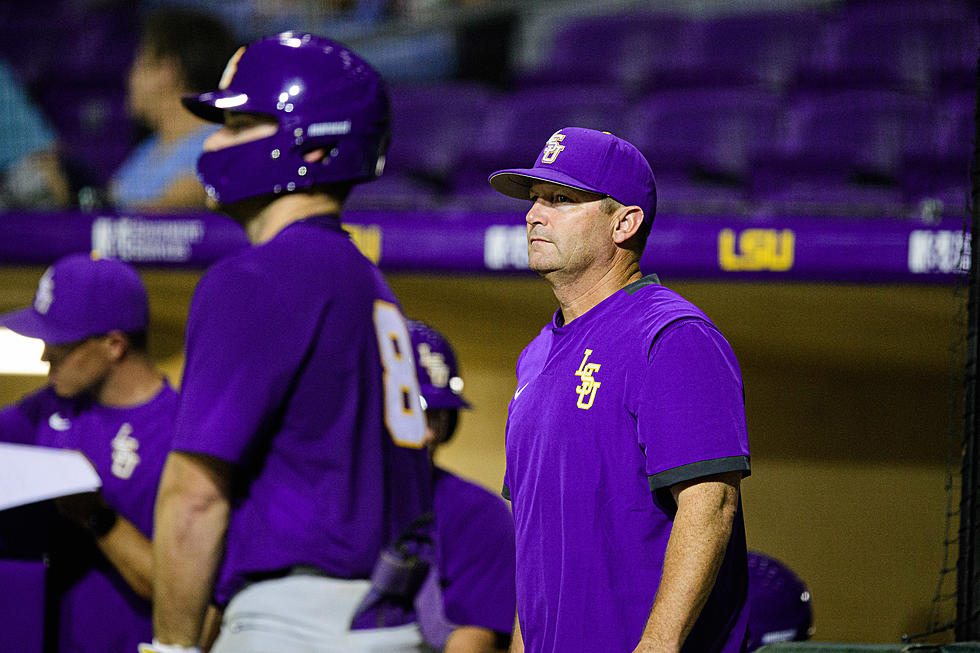 UPDATED – LSU and Kentucky Super Regional In Extended Weather Delay
LSU Athletics
UPDATED - The LSU Tigers and Kentucky Wildcats, originally scheduled to play just after 2P CT and then delayed until 7:06P CT, are in another weather delay.
Less than 20 minutes before the 1st Pitch of the first game between the LSU Tigers & Kentucky Wildcats in the Baton Rouge Super Regional, the game was placed into a weather delay.
On Friday, Tigers Head Coach Jay Johnson was clear that he didn't want to start and stop due to the weather because he doesn't want to risk throwing pitching ace Paul Skenes for a few innings 
In this case, the game never got underway.
And while no weather was in the immediate area, apparently some could come a bit later on.
Instead of continued updates through the afternoon, the NCAA released a start time of 8:06P ET/7:06P CT
LSU swept through their regional, beating Tulane and Oregon State twice.  Kentucky lost in their second game and needed to beat Indiana twice to advance to the Super Regionals in Baton Rouge.
Top 10 LSU Tigers Drafted by the New Orleans Saints
Top 10 LSU Tigers Drafted by the New Orleans Saints
LSU Coach Kim Mulkey's Outfits
LSU's National Champion and Hall of Fame Women's Basketball Coach Kim Mulkey has some of the best style in the game. Here are some (not all) of the highlights. We even dug back for some "greatest hits" she had before she got to Baton Rouge.
Pictures From LSU's 2022 Football Season