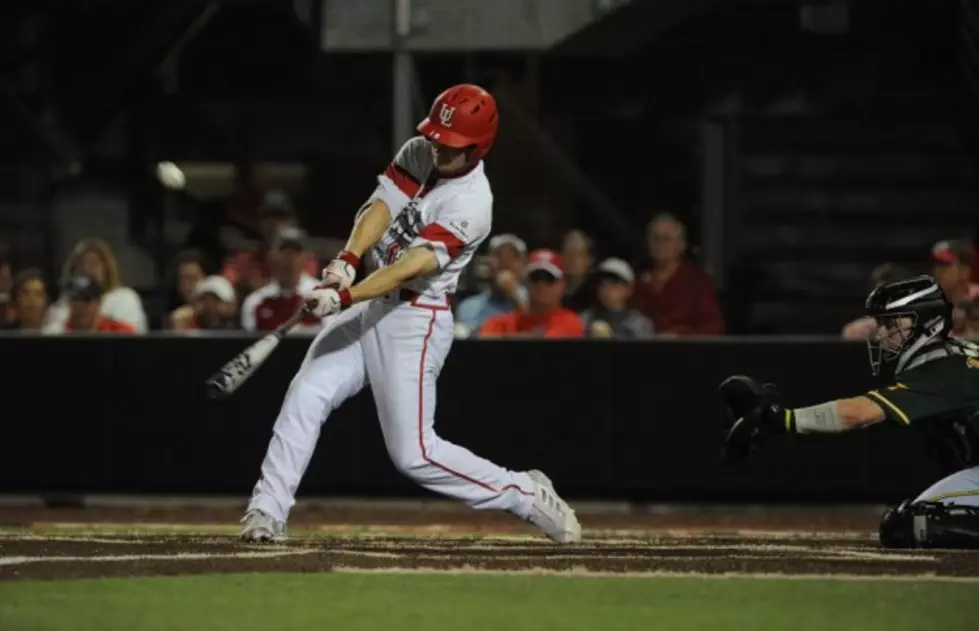 Louisiana Defeats Wright State To Pick Up Their 2nd Win Of The Year
Brad Kemp/RaginCajuns.com
The Louisiana Ragin' Cajuns baseball came into the 2nd game of the home opening series against Wright State to try and even it up at 1 game a piece. The Cajuns would earn a hard fought victory as they held off the Raiders 6-3.
The Cajuns were able to hold off Wright State in the first inning with a pickoff, a strikeout, and a runner caught stealing. The Cajuns were able to get 2 straight walks to start their half of the 1st and were able to bring in a run to start the scoring.
Wright State would return the favor in the top of the 2nd inning with a HBP and a double to have runners at 2nd and 3rd with no outs. They would then hit an RBI single to tie it up and then the Raiders would take a 2-1 lead on an RBI groundout.
Nick Lee sat down 9 straight batters leading up to the 5th inning before the Raiders scored 1 run in the 5th on a wild pitch to go up 3-1. The Cajuns had a chance to score as they got 2 hits in the inning and had runners at 1st and 2nd with no outs and they had a double steal but the runner got caught at 3rd base and then they had a fielder's choice and strikeout looking to end the 5th inning.
The Cajuns were able to get the bases loaded hanks to 2 walks and a single and they were able to get a run on a bases loaded walk to cut into the Raiders lead to make it 3-2. The Cajuns would then tie it up on a fielder's choice to make the score 3-3.
The freshman pitcher Brock Batty came into the game in the 7th inning replacing Nick Lee who pitched a great game. Lee finished the game with 7 strikeouts in 6 innings. He allowed 3 runs on 5 hits. Batty started his pitching performance with 2 strikeouts and he would finish with 2.
The Cajuns would get 2 straight walks to start the bottom of the 7th and they would be able to move both runners into scoring position. The Cajuns would be able to get 2 runs in on an incredible bunt and Kennon Fontenot would advance to 3rd on a throwing error.
The Wright State Raiders would load the bases in the top of the 8th thanks to 2 HBPs and a bunt single and would look to cut into the Cajuns lead. Logan Stoelke would come in to pitch for the Cajuns replacing Batty and would get 2 huge strikeouts to end the Raiders threat.
The Cajuns would add a big insurance run in the bottom of the 8th with a home run from Hunter Kasuls to make it 6-3.The Cajuns were able to get 2 big strikeouts and a diving catch to secure the win. The Cajuns will look to win the series tomorrow afternoon in the series finale against Wright State on Kpel 96.5