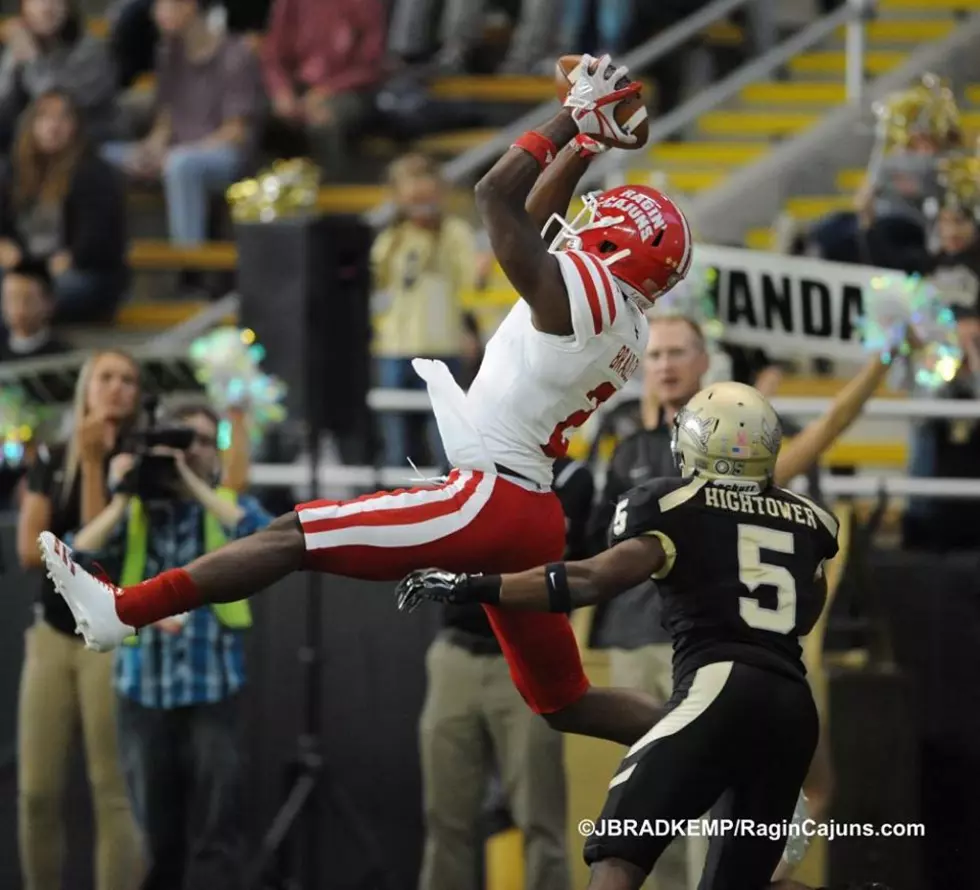 Five Keys to Beating Texas State – From the Bird's Nest
Brad Kemp/RaginCajuns.com
A little Thursday football, anyone?
The Louisiana Ragin' Cajuns (2-3, 1-1) take on Texas State (1-5, 0-2) at Cajun Field Thursday night.  It's a "whiteout" game with fans urged to wear white.  Cajuns will be wearing white unis for the contest.
If the Cajuns are to get to the .500 mark on the season, here's what to look for.
CONTAIN THE QUARTERBACK--Damian Williams, the Texas State quarterback, is a Mississippi State graduate transfer.  He's a mobile guy back there, and that's given the Cajuns' trouble this season.  His threat out of the pocket isn't running as much as it is trying to hit the home run ball.  It's going to be much harder to take a shot downfield if the Cajuns keep him in the pocket.
CHUNK IT--Texas State has been a pretty good football team against the run, despite its record.  I won't have a problem at all if the Cajuns throw it early to loosen things up in the running game.  This is one of those games where throwing the football early to set up your running game isn't a bad idea, especially with the size advantage the Cajuns will have at wideout.
SOLVE THE ODDS--It's the first time this year the Cajuns will face an odd front.  Texas State plays a 3-4 and their outside linebackers can cause some issues.  It means playing things differently up front for the Cajuns and they have to be ready to do that.
WIN EARLY ON DEFENSE--Texas State has not been a good team on third down this season.  Putting the Bobcats in tough third down situations will be a big plus.  That means winning first down and second down decisively.
SAM GERACI--Hutch White is a decent punt returner.  Geraci has performed at an all conference level the past few weeks.  Sam's job is to not allow anything in the punt return game.  He's proven to be more than capable in that regard.  Conversely, watch Ryheem Malone in the punt return game.