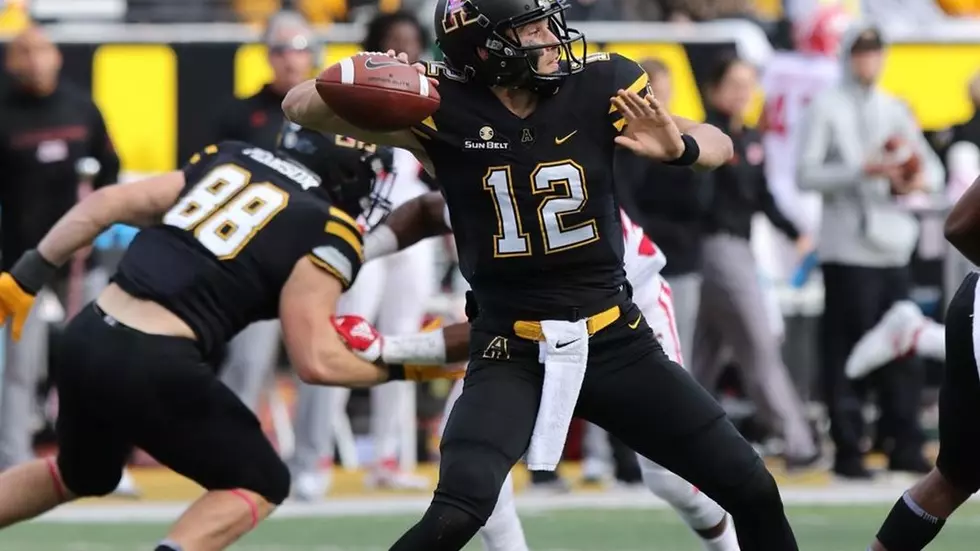 Five Keys to Beating Appalachian State – From the Bird's Nest
sunbeltsports.org
And now, ladies and gentlemen, the moment you've all been waiting for.
Louisiana plays its most significant game at Cajun Field in over a decade Wednesday night when they host the defending Sun Belt Champion Appalachian State Mountaineers.  App is undefeated at 4-0 on the season and receiving votes in the two major polls.  Vegas has made the Cajuns a slight favorite in the game, but a win over App State would be the first ever for the vermilion and white.  If that's going to happen, watch for these things.
PLAY CLEAN--Appalachian State has turned the football over only two times in their four games.  They not only haven't lost a fumble, they haven't put the ball on the ground a single time.  The Cajuns have to match that.  Turnover margin is critical in this game and Louisiana needs to at least play even in that category.
RUN THE BALL, STOP THE RUN--I really believe the team that does the better job running the football is going to win the game.  App's ground game with Darrynton Evans is solid.  He's the best back in the league that doesn't wear vermilion.  He was instrumental last year in both Mountaineers' wins against the Cajuns.  He cannot, repeat, cannot have a big day.  As always, the Cajuns need to be successful in that category.  They'll be able to run, but it won't be like it's been the last couple of games.  The App State linebacking corps is the best in the Sun Belt.
DON'T LOSE CONTAINMENT--One thing Cajun fans will notice is the improvement of quarterback Zac Thomas under the new coaching staff at App State.  One thing he does very well is improvise under pressure.  The Cajuns' defense has to keep him in the pocket and not let him turn losses into gains with his legs.
BE PHYSICAL UP FRONT--The Cajuns' offensive line will get a test this week, but it's a test they can pass.  But it's the physicality of the Cajuns' defense that's critical in this game.  App State's offensive line is very good.  When they push, the Cajuns' defense needs to be ready to push back.
EMBRACE THE MOMENT--The league's two best teams...a (hopefully) raucous crowd... a national television audience...and a chance to make a statement.  This team needs to enjoy the moment.  Billy Napier's approach to the game of football will keep the Cajuns from being too ramped up.  But he'll be sure to remind them this game is why they chose to be Ragin' Cajuns.  They need to just go play, have fun and not get caught up in the moment.