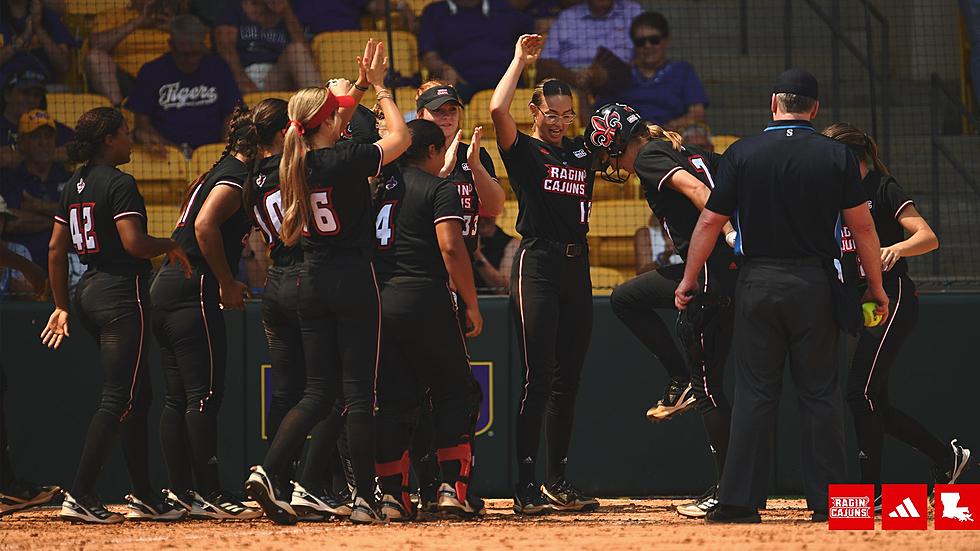 Everything You Need to Know on When and Where to Catch All the Action From the Cajuns Super Regional Matchup
Photo Credit: Twitter/RaginCajunsSB
The Ragin Cajuns are you're Baton Rouge regional champs and are on to the Super Regionals for the first time since 2016. The Cajuns were able to get back-to-back victories over in-state rival, LSU. With the win, the Cajuns will now travel to Seattle to take on the seventh-seeded Washington Huskies.
With Cajuns traveling two time zones over, the television and radio start times will be a little different compared to the Baton Rouge Regional start times. The Cajuns will begin Super Regional play on Friday at 9 PM central time. They will play again on Saturday with the first pitch set for 6 PM central. The potential third game will take place on Sunday with a TBD start time. As of now, Friday's game is set to air on ESPN 2.
With Seattle weather being unpredictable, stay tuned to follow any time changes that may follow. You can listen in to all the action on 103.3 The GOAT, Good luck Cajuns!
Pro Athletes From the Acadiana Area
Louisiana has produced some of the best pro athletes in the world, especially in Acadiana.
The Worst Tattoos on Professional Athletes
Some tattoos are more regrettable than others.