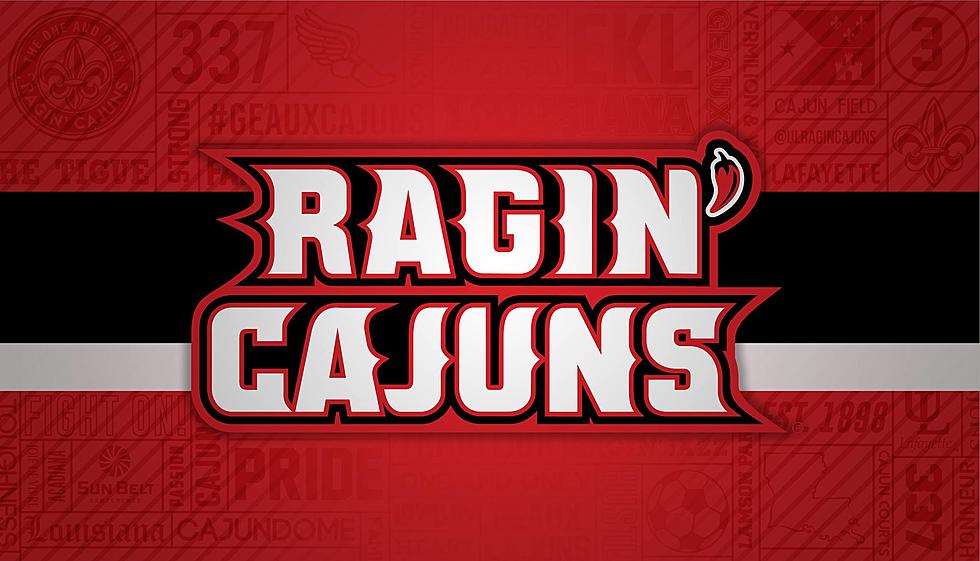 Coaching Search: Who's Next? – From the Bird's Nest
The Louisiana Ragin' Cajuns are looking for a new head football coach.  And, it's time for the names to start flying around.
Everyone will have an opinion of the type of coach the Cajuns should go after:  A offensive minded guy, a defensive minded guy, a current head coach at a smaller school, a former head coach of a bigger school, a coordinator at a big program....
But, it should be noted, there is no sure formula for success.
We've seen coordinators get a chance, and fail in college football.  We've seen big names resurface and fail.  We've seen coaches from smaller programs get a chance and fail.
We've also seen them succeed.
The reality is, it's about finding the right man for the job.  And, that is Athletic Director Bryan Maggard's charge as he hires a football coach for the first time.  He's already shown that previous collegiate head coaching experience is not a prerequisite with his hiring of Gerry Glasco as softball coach.
Seven years ago, I did a piece with a list of five candidates for the job vacated by former head coach Rickey Bustle.  And, Mark Hudspeth's name was among the five.
This time, however, I'm simply going to look at the categories and throw out names as examples.  And, we'll see what happens from there:
THE COORDINATORS--If you look at the current state of the Sun Belt, those who are having success went the coordinator route:  Neal Brown was at Kentucky and Blake Anderson at North Carolina.  If Maggard wants to go that route, here are a few names:
Brent Pry, DC Penn State, Matt Canada, OC LSU, Beau Baldwin, OC California; Jay Johnson, Georgia; Michael Smith, Arkansas, Will Hall, Louisiana OC
Pry of course, has ties to the area, as the former Cajuns' DC.  He's done a remarkable job at Penn State and is going to be a name you hear a lot.  Sources say he's interested.  The rift between Canada and LSU head coach Ed Orgeron is well documented.  Canada has said he'd like to be a head coach in the Group of Five and has expressed interest in the job at Rice.  Baldwin is the former head coach at Eastern Washington and they were an FCS powerhouse while he was there. Johnson, the former UL OC spent a year at Minnesota as OC and is working as a consultant at Georgia.  He was very popular and very well liked in his time at UL.  Speaking of UL, OC Will Hall was a winner as a head coach at the Division II level and has the youth and personality to fit.  Smith is not a coordinator, but is known as a VERY good recruiter.  And, minorities are going to be considered. Now, many current P5 coordinators would have to take a pay cut, but some might be willing in order to be a head coach.
THE UP AND COMERS--Current head coaches at other schools.  "Up and Comers" is not a term that necessarily means young, although some of them are.  They are men who have had success at schools with a lot fewer resources than UL.
Steve Campbell, Central Arkansas; Tim Rebowe, Nicholls State, K. C. Keeler, Sam Houston; John Grass, Jacksonville State; Mike Houston, James Madison, Bo Pelini, Youngstown State, Matt Viator, ULM, Broderick Fobbs, Grambling State
Obviously, Rebowe's name will come up.  In three years at Nicholls, he's turned the Colonels into a Southland contender and made the FCS playoffs this year...at Nicholls State.  Campbell won a Division II national title and has great ties to the fertile Mississippi junior college recruiting area.  Keeler is older, but has won everywhere he's been.  His record at Delaware and SHSU speaks for itself.  Grass replaced Bill Clark, now at UAB and in four years, has yet to lose a conference game.  He's 43-8 in four seasons.  Houston won a national title with JMU last year.  Houston inherited a solid program from Everett Withers, now the Texas State head coach.  He's lost just once in two seasons and has the Dukes in the quarterfinals next week.  Pelini, the former Nebraska head coach, had Youngstown State in the FCS title game last year.  Viator is quickly making ULM respectable with no resources.  Speaking of no resources, have you noticed what Fobbs has accomplished at Grambing?
THE BIGGER NAMES--Fans immediately think of the big names.  And, fans of the Cajuns have wanted to go that way in the past.  Recently, Butch Davis (FIU) and Lane Kiffin (FAU) have shown it can work in a big way, and soon.  But for every Davis, there's a Larry Coker, who never really got UTSA off the ground.
Kevin Sumlin (Texas A&M), Todd Graham (Arizona State), Les Miles (LSU), Spike Dykes (Cal)--There are others, to be sure.  Cajun fans are drooling over Sumlin, but he's still in play for a major job.  Miles wants to get back into coaching...is he headed to Tennessee?  Dykes gets a mention because he was able to get it done at Louisiana Tech.  Graham won with the Sun Devils.  He just didn't win enough.  While all of these may be long shots, you can't assume they wouldn't be interested.  You can shake the tree, at least.
ART BRILES--No  Just no.  Don't even think about it.