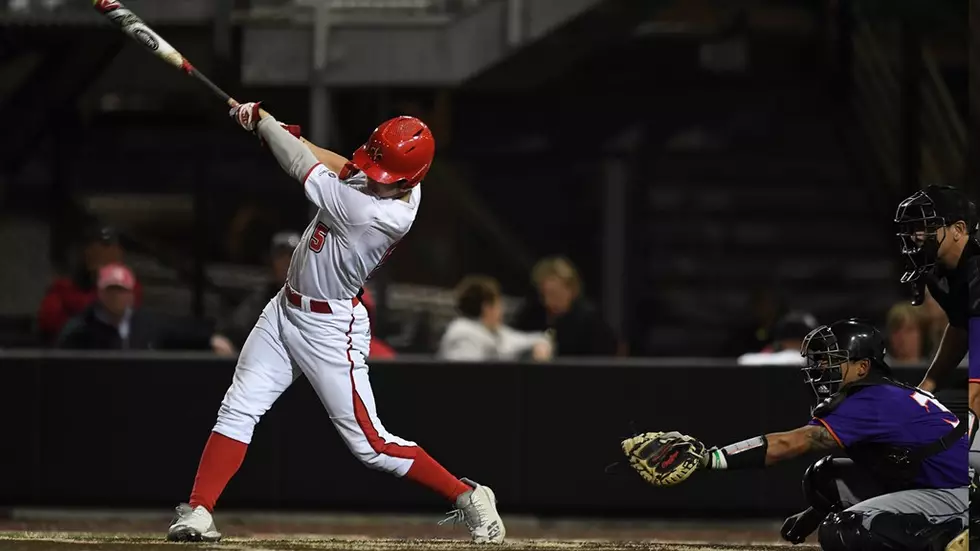 Cantrelle Tearing it Up in League Play
ragincajuns.com
The Louisiana Ragin' Cajuns are four weeks into conference play and Cajuns' shortstop Hayden Cantrelle is making a name for himself.
In Sun Belt games, Cantrelle has been the catalyst for a Cajuns' team that is now among the league leaders in many offensive categories in conference play.
In league games, Cantrelle is among the leaders in the following categories:
BATTING AVERAGE:  .457 (3rd) (Sinquefield-Troy .490)
SLUGGING PERCENTAGE:  .848 (1st)
RUNS SCORED:  18 (Tied for first)
HITS:  21 (3rd) (Sinquefield 24)
HOME RUNS:  5 (2nd) (Skeels, Coastal Carolina 6)
RBI:  14 (T8th)  Not bad for a guy who bats leadoff.
STOLEN BASES:  7 (T2nd) (Tipton, Arkansas St. 10)
TOTAL BASES:  39 (1st)
ON BASE PERCENTAGE:  .583 (1st)
LF/DH Todd Lott has also made a big contribution.  The junior is 4th in hitting, 10th in on base percentage and 5th in slugging percentage.
The Cajuns, who started slowly with the bats, have really come on in league play.  In conference games, the Cajuns are 2nd in hitting (.288), 5th in runs scored (78), tied for second in on base percentage (.403), 2nd in slugging (.473) tied for first in stolen bases (17) 2nd in home runs (17), 2nd in total bases (184) and tied for second in walks/HBP received (81)  And, the Cajuns have been the third toughest team to strike out (6.8 per game).
The Cajuns host long time rival South Alabama this weekend.