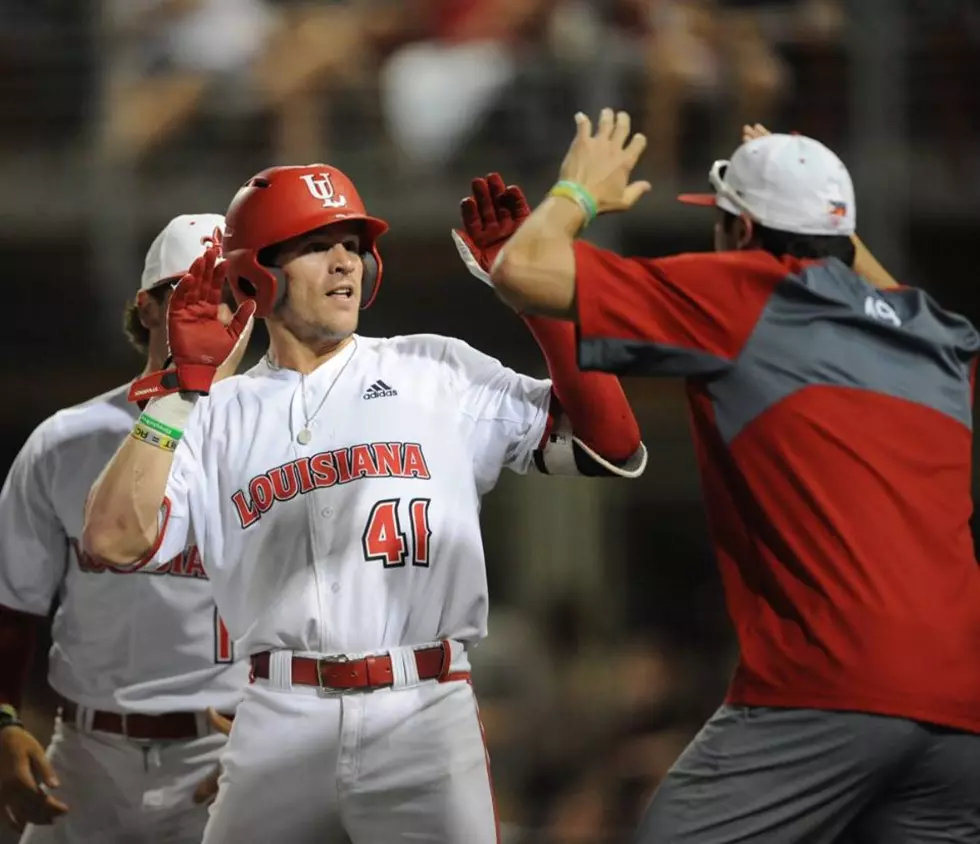 Cajuns to Take on Georgia State in Sun Belt Play
Brad Kemp/RaginCajuns.com
After winning two midweek games and running their record to 12-3 since the midway point of the season, the Louisiana Ragin' Cajuns are in Atlanta to take on Georgia State in a crucial three game Sun Belt Conference series.  Game times are 5:00 pm Friday, 1:00 pm Saturday and 12:00 noon Sunday.  All three games can be heard on 96.5 KPEL-FM.
Louisiana (24-19, 10-8 Sun Belt) will be taking on a Panthers' club that has two of the top hitters in the league.  Catcher Nick Gatewood is making a push for Sun Belt Player of the Year.  The junior from Duluth, GA is second in the league in hitting (.373) and home runs (11), first in slugging (.647) and third in RBI (40).  Outfielder Brandon Bell is fourth in the league in hitting (.360).  He hit for the cycle April 6 against Arkansas State.
Friday's contest will feature two of the league's best pitchers as Georgia State (20-20, 6-11) sends Soph. RHP Hunter Gaddis to the mound.  The 6-5 Gaddis leads the league in wins (7-2) and is third in the league in ERA (2.39).  He pitched last summer for the Team USA National Collegiate squad.  He's been named SBC PItcher of the Week twice and is coming off a 3-2 win over Coastal Carolina in his last outing.
Colten Schmidt, the Cajuns' Friday starter, has also been named Pitcher of the Week on two occasions.  He is 5-0 and leads the SBC in ERA at 1.36.
Saturday, Cajuns LHP Hogan Harris (3-1, 2.22) will match up with Georgia State RHP Jake Rogers (4-4, 4.74), while on Sunday, Cajuns Sophomore RHP Jack Burk (3-4, 4.68) will be opposed by RHP Jordan Lee (3-2, 4.59).
Georgia State is just 6-11 in the league but has a chance to move up as they face ULM and Appalachian State over the next two weekends.
The Panthers are third in the league in hitting (.267) and are batting .282 in conference games.  Georgia State is 10th in ERA at 5.26 and 8th in fielding (.968).  The Cajuns rank 11th in hitting (.229) and are batting .238 in league play.  Louisiana is third in ERA (3.87) and lead the league in fielding (.980).