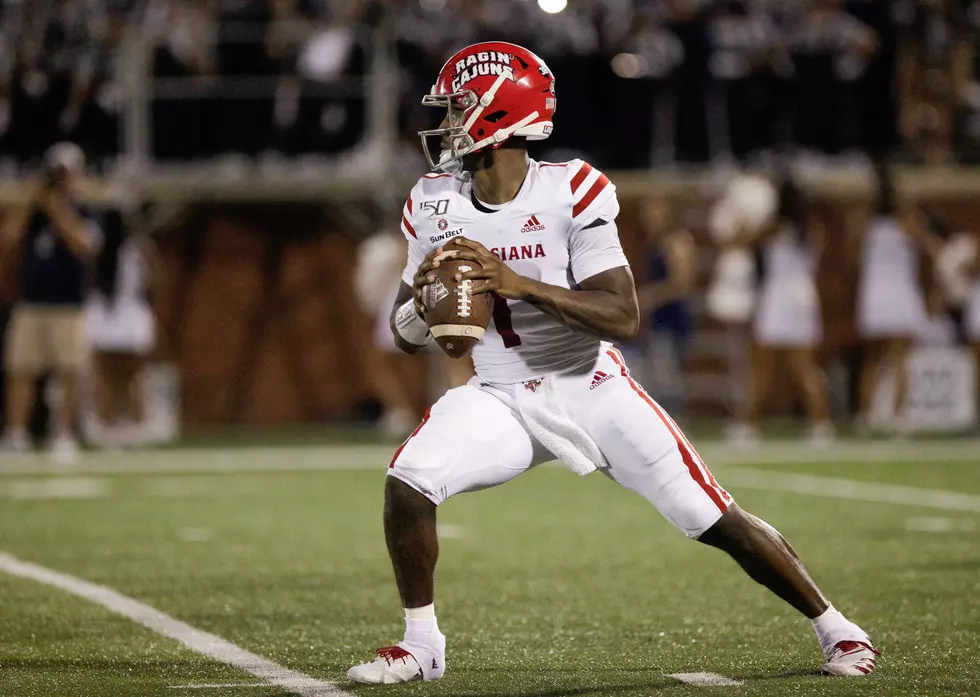 Cajuns Finish in Top 30 of Amway/USA Today Coaches' Poll
Getty Images/Chris Thelen
While the state celebrates LSU's National Championship, fans of the Louisiana Ragin' Cajuns have plenty to be proud of as well.
The Cajuns finished with 26 votes in the Amway/USA Today Coaches' Poll, good for a tie for 29th place with Texas A&M.
That put the Cajuns in eighth among Group of Five Schools.
The Cajuns finished the season 11-3 after defeating MAC Champion Miami (Ohio) 27-17 in the Lending Tree Bowl on January 6th.  Two of the Cajuns' three losses were to Appalachian State, who finished 19th in the poll.
The Cajuns also received two votes in the final AP poll, marking the first time the school has ended the season with votes in both polls.