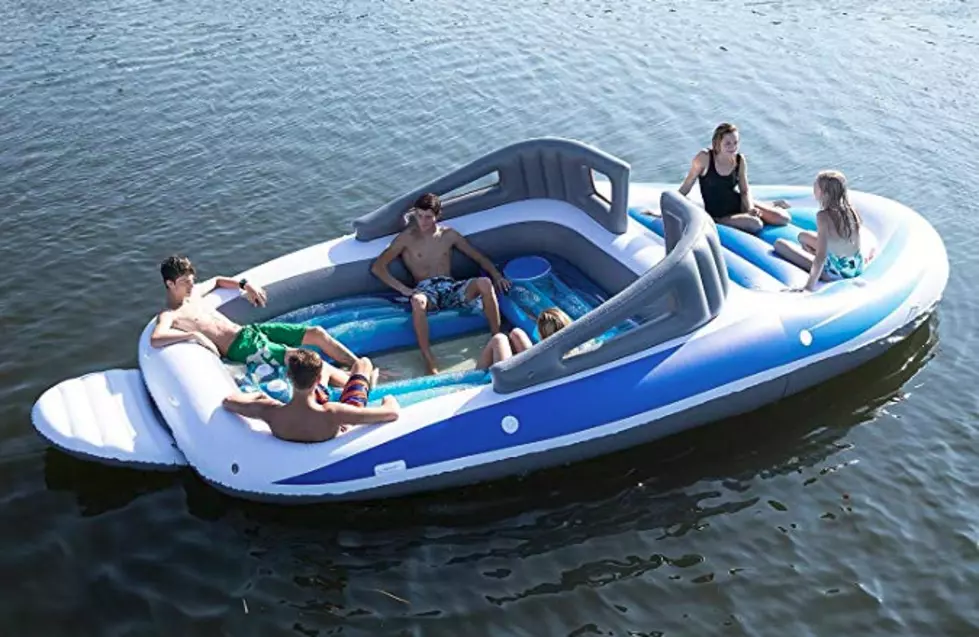 Amazon's Boat Float Is The Perfect Combo For Acadiana
Courtesy Amazon.com
Sometimes we like to boat. Sometimes we like to float. Sometimes we like to gloat about our boat that's a float and how this boat/float combo is getting everyone's goat.
It's Sun Pleasure's "6-Person Inflatable Bay Breeze Boat Island Party Island" it's really a thing. Think of it as a pool float on steroids. This inflatable boat can handle a crew of six and it's got an onboard cooler built right in.
The cost of this watercraft is a little over $300 from online retailer Amazon. I am pretty sure there will be medical bills involved if you ask "dad" to blow it up by himself using only lung power. There is an air pump available for this product too but its sold separately.
The boat/float features a cooler with storage for cold drinks. There are cup holders for eight, which is odd since the boat is only recommended for six passengers. I guess Amazon and Sun Pleasure know we all have the one friend with a drinking problem.
The ship also features a bit of a sun deck on the front. This will allow those who want to catch some rays a place to spread a towel and soak up the sun too. The watercraft features an inflatable step up platform and five handle grips around the vessel for easy transport to and from the water.
If you've got a lake house or a place on the bayou and are looking for a fun and economical way to get out on the water, this could be your ticket. If you don't care for the Bay Boat style the folks at Sun Pleasure have a lot of other inflatable options in their repertoire so be sure you check those out too.