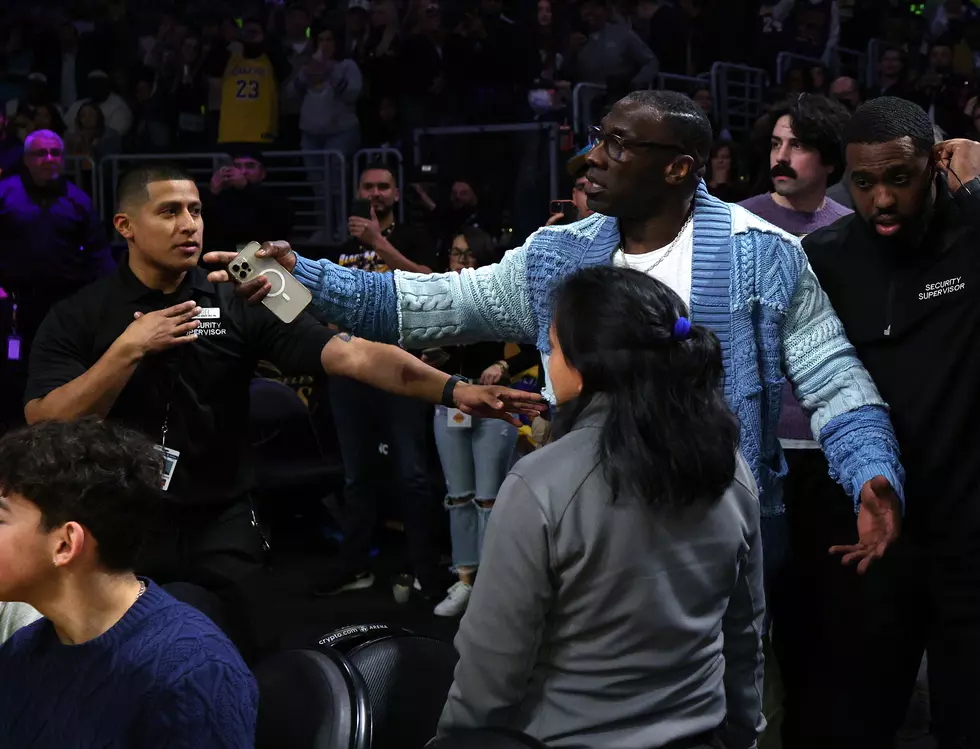 Watch Hall of Fame Tight End and Undisputed Host Shannon Sharpe Get Into a Heated Argument With Ja Morant and His Father
Getty Images
Former NFL superstar and Hall of Fame tight end, Shannon Sharpe was escorted out of the Staple center on Friday night after he was involved in a wild incident. The undisputed exchanged words with the Grizzlies', Dylan Brooks. You can the heated exchange between Sharpe and Brooks.
What started as just a heated exchange between Sharpe and Brooks would quickly escalate into something bigger. NBA superstar Ja Morant would get involved in the action as he began exchanging some heated words with Sharpe.
It wasn't too long after Morant got involved that almost the entire Grizzlies squad was walking toward Sharpe. Steven Adams is just of many players that can be seen walking toward Sharpe and exchanging some unpleasant statements. The incident became so heated that many people had to intervene to keep the situation from getting any further out of hand.
As if this story couldn't get any wilder, Ja Morant's father also got involved in a heated argument. Tee Morant wasted no time going after Sharpe once he saw Ja involved.
Once the situation was deescalated, Shannon Sharped was escorted off the court and taken back. On his way out of the arena, Sharpe spoke with ESPN and give his side of what went down, and his response sounds like something straight off of "Undisputed".
Once the situation calmed, Sharped was eventually allowed to return to his courtside seats again. He and Tee Morant were even seen talking and laughing about the situation.
Every NBA All-Star in New Orleans Hornets/Pelicans History
Since the Hornets came to New Orleans in 2002, nine different players earned All-Star status while with the team, with a total of 18 selections overall for the Pelicans franchise.
Pro Athletes From the Acadiana Area
Louisiana has produced some of the best pro athletes in the world, especially in Acadiana.